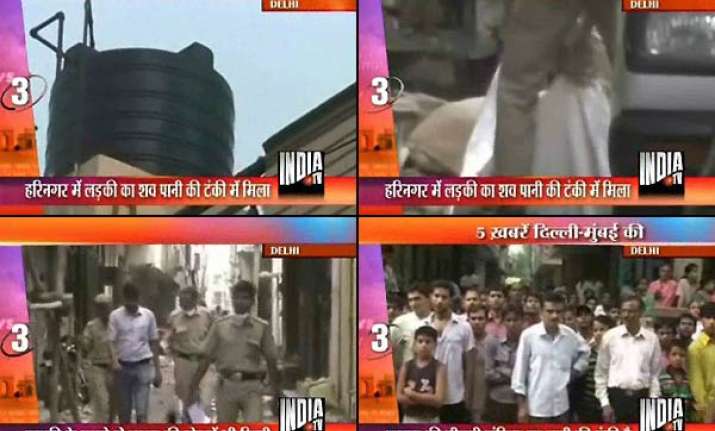 New Delhi, July 26: Asha, a 25-year-old Nepali girl staying alone in  West Delhi's Hari Nagar was found dead, with both her hands tied and her body floating inside the overhead water tank of the house where she lived, police said.

The murder came to notice when foul smell emanated in the locality from House No 252 in BE block. Police checked the overhead water tank and found the bloated body inside.

The water tank was on the roof of the third floor, while Asha was staying alone on the second floor. A liquor bottle and some glasses were found from her room.

Neighbours said, Asha used to visit Mumbai often, and had visitors to her room.

Police is trying to establish the motive of the killer. The body has been sent to Deen Dayal Upadhyay Hospital for post-mortem.