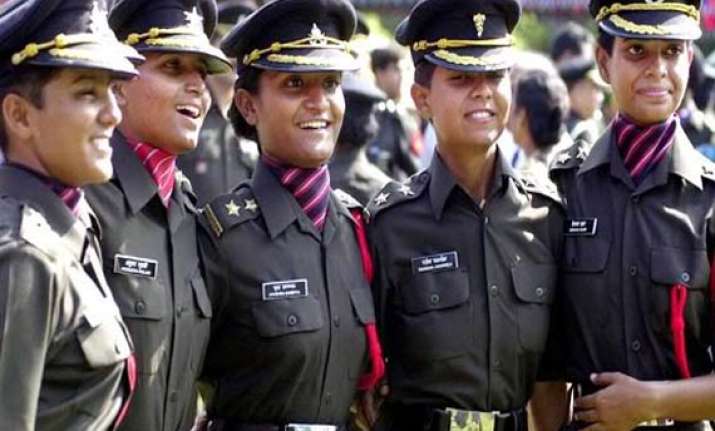 New Delhi: The National Democratic Alliance or NDA government is now going to allow women officers to command battalions in the army's branches such as aviation, engineers and signal.
According to army sources, the government is planning to file an affidavit in the Supreme Court where it will say that women officers joining the force from 2015-16 onwards will be trained to command battalions.
Besides, they would be allowed to compete with their male counterparts to be eligible to head the units.
They will be given some relaxation in terms of physical standards, however, they will have to go through the same regimen as male officers, sources said.
Women officers are so far allowed only in non-combat arms and are not allowed to command units.
They  women officers were first inducted in the early 1990s and have been now cleared to join the force as permanent commission officers in select branches such as legal, ordinance and supply.
Barring that, women have also been allowed in medical arm of the forces even before the independence days.