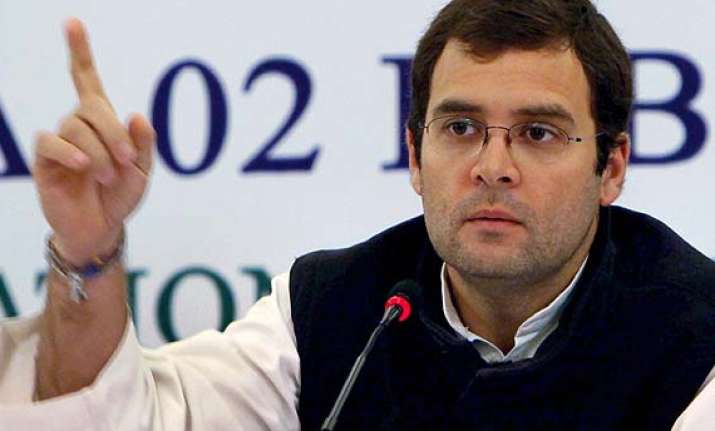 New Delhi, Aug 26: Congress general secretary Rahul Gandhi told reporters today that why he had suggested in Lok Sabha was something of the sort of a game-changer.

Gandhi said he had "made a suggestion there (in Lok Sabha) to elevate the entire discourse."

"Let us talk about an independent body like the Election Commission that would look into corruption. It is a game changing idea. Let us consider it. It is an idea that is more advanced than the discussions taking place today," he said. Asked why he came out with such ideas, the Congress leader remarked "because I like to think about things and then decide about things."

Sister Priyanka Vadra, sitting in the Distinguished Visitors' Gallery, to watch Rahul speak, was noticeably angry when BJP and other Opposition members tried to stall Rajiv Gandhi's speech in the middle.

Later Priyanka came out and told reporters that her mother Sonia Gandhi was recovering in hospital, and she had come to Delhi for her child's birthday. I will leave soon, she added.