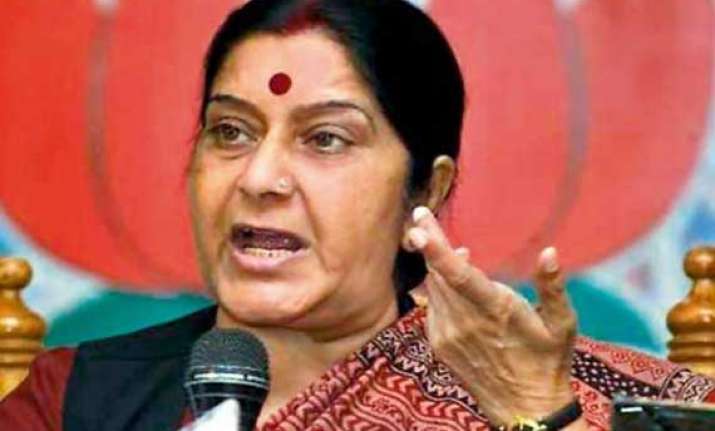 New Delhi: India is ascertaining facts about the reported death of an Indian in Iraq even as it is making all efforts to secure release of 39 Indian construction workers who were in "captivity".
"I have checked with our mission about possibility of an Indian worker in Southern Iraq who may have succumbed to a heart attack... (but) they had not yet got confirmation from the concerned company. It is normal for a company to inform the mission and further action is taken," the Spokesperson in the External Affairs Ministry said here.  
"It is possible that the company is completing its procedures at their end before they come to us. But should this unfortunate event have taken place we will assist to bring back the mortal remains as per the standard procedure.  But at this stage, I cannot confirm (the death)," he said.  He was responding to reports of death of an Indian due to heart attack in Najaf.
Giving details of Indians who have sought help, the Spokesperson said while 120 nationals have approached Indian embassy, there are over 300 requests with the control room here for various types of assistance.  40 Indians were abducted from Mosul and one of them had fled from captivity and had shared various details about the captors to the Indian authorities.
Apart from being in constant touch with International Red Crescent in Iraq, government has already sought help from a number of countries in the region besides Iraqi authorities, the UN Assistance Mission in Iraq (UNAMI) and various other humanitarian agencies working in the trouble-torn country to resolve the crisis.
The Indian embassy officials were also in talks with the 12 major companies that employee Indians, some of whom want to leave but were facing some procedural, labour and other employer-employee issues.
However, this has to be done as per the local laws, the Spokesperson said.  Iraq is witnessing serious strife with Sunni militants, backed by al Qaeda, capturing two key cities and marching towards Baghdad. Hundreds of thousands of Iraqis have been displaced in the fighting that broke out on June 10. 
Sources said government was also in constant touch with the 47 nurses who are stranded in a hospital in Tikrit, another violence-affected city which also fell to the Sunni militant group ISIS (Islamic State of Iraq and Syria). The nurses are in a hospital and food was being provided to them.  
A total of 120 Indians were in violence-hit areas in the oil-rich Gulf nation out of which 16 have already been evacuated and one of those kidnapped has fled from captivity.  Now 103 Indians remained in the conflict zone including 47 nurses and 39 Indians in captivity.