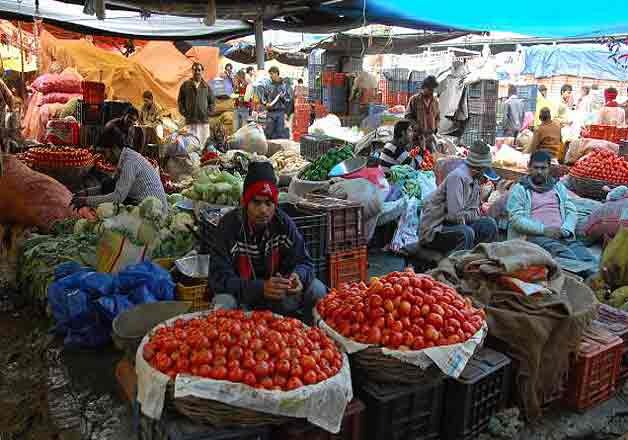 New Delhi:  The residents of Delhi have to once again loosen their wallets as the prices of vegetables are constantly moving upwards.
Unseasonal rainfall and exports to Pakistan are being blamed for the hike in prices.
vegetables that have seen a recent spurt in prices are tomatoes and green peas. Depending on the quality of the vegetables, there is a difference of Rs 5-10 in prices across Delhi. The capital is receiving very less amounts of tomatoes from various suppliers from the various parts of the country.
During this time of the year usually 20-25 trucks come to the capital from Bengaluru but in reality only six-seven trucks are coming while Indore, which usually sends 20-25 trucks is sending only one or two.
The wholesale price of tomatoes, contrasting most other vegetables, has been rising gradually since last month. From Rs 14 per kg to on December 5, it went up to Rs 22 per kg on January 2. On Monday it was around Rs 40 in the retail market.
Pakistan has been also importing vegetables from India after their crops got damaged. According to. Reports available, on an average, 80 to 100 truckloads of tomatoes are being exported to Pakistan for the past 10 days.