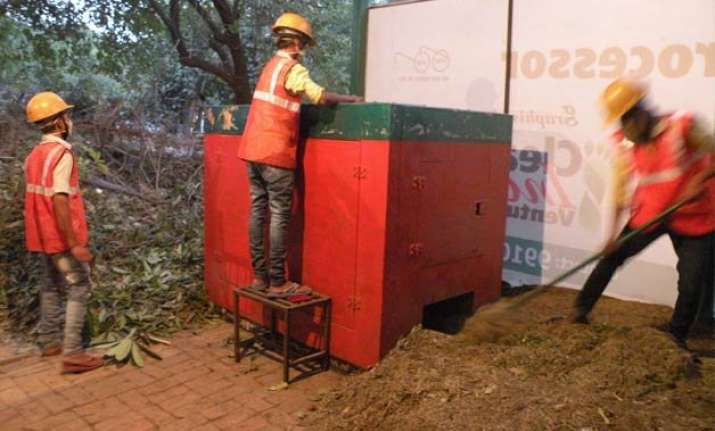 New Delhi: Central Public Works Department (CPWD) has installed started Decentralized Green Waste Re-processor Plant in Delhi under Prime Minister Narendra Modi's ambitious Swachh Bharat Abhiyan.
Inaugurating the plant at CPWD's Horticulture Division – VI in RK Puram Sector-1, chief engineer Bhagwan Singh said that the newly launched plant will reprocess 2 quintal of green waste every day.
Installed by the Clean India Ventures (CIVL), this machine up-cycles all kinds of green wastes. CIVL has manufactured three models of Green Waste Re-Processor machine specifically to process garden waste, vegetable waste and flower waste.
The dry leaves and branches coming as waste from the parks of vicinity will not be dumped here which will be converted into fuel and organic fertiliser.
Speaking on the occasion, Alok Gupta, Director, Clean India Ventures, said that setting up this machine will help in cleaning the city and thus curbing the rising pollution level.
He also said that the CIVL aims to install at least 20 such plants in the national capital in current fiscal.