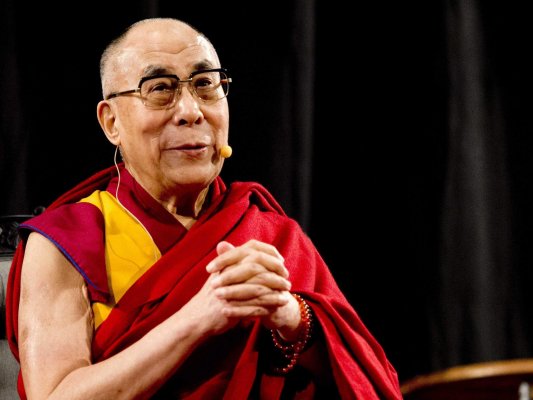 Dharamsala: Tibetan spiritual leader the Dalai Lama Friday expressed concern over the acts of terrorism in Canada, including an attack on parliament.
In a letter to Canadian Prime Minister Stephen Harper, the Nobel Peace laureate, who is currently visiting Canada, expressed concern over the senseless acts of violence.
"His Holiness expressed his deep sense of sadness and solidarity with the people of Canada and offered prayers, especially for the families who had lost loved ones and those who were injured," a statement said.
While he condemned such violence, the Dalai Lama expressed the view that these were the symptoms of a larger, dangerous situation that "needs to be met with wisdom and far-sightedness".
The Dalai Lama has lived in India since fleeing his homeland in 1959. The Tibetan administration-in-exile is based in Dharamsala town of Himachal Pradesh.