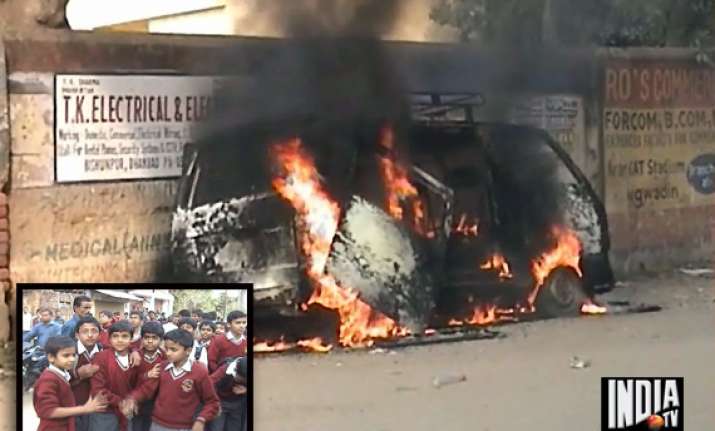 Dhanbad, Jan 20: A school van ferrying children of De Nobili School, a Jesuit-run school in CFRI Dhanbad, today suddenly caught fire, as the driver was trying to park the vehicle outside the school to take students after class break.
 
As soon as the driver started the ignition, the engine caught fire and the van was gutted within minutes, as scores of school children watched horrified.
 
The van was being run on LPG cylinders. Nobody was injured.
 
Scores of school vans run on LPG ferry hundreds of children daily in and around Dhanbad.