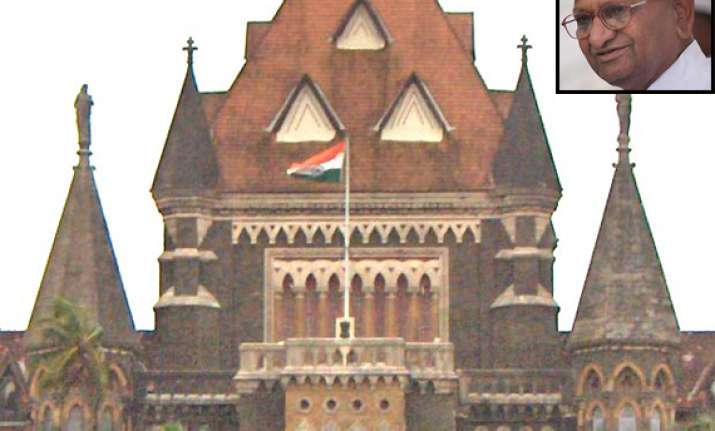 Mumbai, Dec 27: The Bombay High Court today posted the hearing on a PIL, seeking social activist Annna Hazare's fast to be declared as "illegal" till tomorrow, saying agitation is the right of every citizen and the persons staging a protest are well aware of the consequences of breaking the law.

"Agitation is the right of every citizen," a vacation bench of Justices Girish Godbole and M L Tahalayani observed while hearing the PIL filed by a social worker Mangleshwar Tripathi, seeking the fast being observed by the 74-year-old Gandhian at MMRDA Ground here be declared as "illegal and unconstitutional".

Tripathi's lawyer told the court that Hazare's methods of observing fast and holding 'Jail Bharo Aandolan' are illegal and the anti-graft crusader is exerting undue pressure on the government.

The lawyer also pointed out that Hazare is unwell and should not be fasting.

"Let Hazare bother about his health," the court said, adding Hazare and his supporters are aware of the consequences of breaking the law.

The court also questioned the delay on part of the petitioner in filing the PIL.

"The agitation was declared long back. Why are you opposing it now when the fast has begun?" the bench said while posting the matter for hearing tomorrow.
 
The petition also seeks court's direction to Hazare and his supporters to ensure that they do not break any law and to restrain them from turning the agitation into a political issue.
 
The petition also seeks for Hazare to be restrained from making any statement against any political party.

"If such actions are allowed and encouraged then it would tear the democracy of our country and will lead to complete chaos and anarchy. It is highly wrong if a group of persons who have no electoral mandate are allowed to force the government and elected representatives to accept their version of a law," the petition claims.