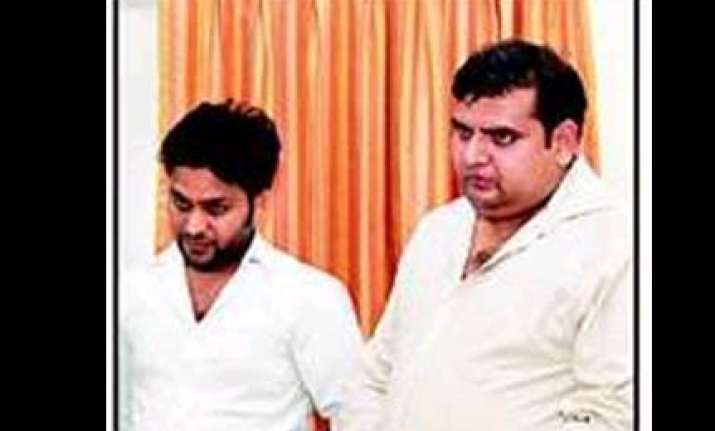 Ghaziabad: Police on Tuesday arrested a doctor with a valid MBBS degree, and a student doing a bachelor of science course, both with a history of extorting a total of Rs 10 lakh from state government department officials while posing as reporters of a well-known television channel. The two had been active for about a year, reports Times of India.
The duo were arrested at the East Delhi Mall where they had come to meet a food department official from whom they were expecting to extort Rs 2 lakh after telling him that they had carried out a sting operation on him. Police recovered a rifle, a Scorpio car, a spy camera, a laptop and other items from the duo.
According to the Indirapuram police station chief, Rajesh Dwivedi, the accused Dr Devashish Chowdhary and Ramesh Chand Yadav had come to Ghaziabad a year ago.
The duo then worked out a scheme to make easy money. They bought a spy camera and hobnobbed with officials of the food, drugs and excise departments.
They took their photographs and recorded their voices with a spy camera while they revealed embarrassing details. They would then tell the victims that they were TV reporters and would demand anything from Rs 50,000 to Rs 2 lakh to keep the recordings a secret.