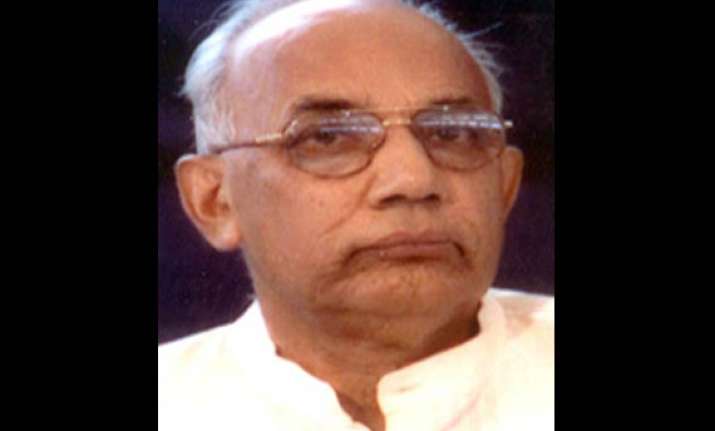 New Delhi: Veteran BJP leader and Rajya Sabha member Kaptan Singh Solanki was tonight appointed the Governor of Haryana in place of Jagannath Pahadia who completes his tenure tomorrow.
A Rashtrapati Bhavan communique said the President has appointed Solanki as Governor of Haryana with immediate effect.
Pahadia completes his tenure tomorrow, it added.
75-year-old Solanki, a former professor, hails from Bhind district of Madhya Pradesh and was renominated to Rajya Sabha in August, 2012.
Haryana goes to assembly polls later this year.