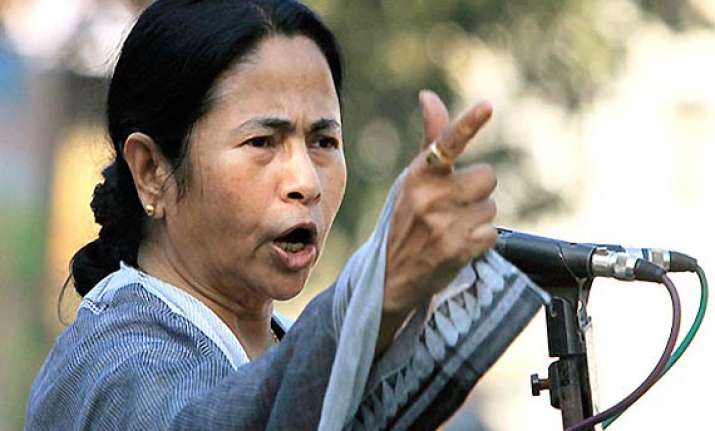 Kolkata, Dec 13: Trinamool Congress chief Mamata Banerjee today warned her partymen against associating themselves with syndicates of building material suppliers and in real estate promoting activities, saying they should not do anything that tarnishes the image of the party. 

"She has said involvement of partymen in activities like syndicating and promoting will not be tolerated. They must not do anything that tarnishes the party's image," senior party leader and state PHE Minister Subrata Mukherjee told newsmen after a meeting of party ministers, legislators and councillors which was chaired by Banerjee. 

According to Mukherjee, the chief minister stressed the need for increasing mass contact and said the achievements of her government in the first 200 days in office, like resolving the Darjeeling problem and the development activities in the Maoist-hit 'junglemahal', must be taken to the people. 

The meeting observed a two-minute silence in memory of those who died in last Friday's fire at the AMRI Hospital.  Party leaders praised Banerjee's handling of the situation after the incident.

Purulia MLA K P Singh Deo said Banerjee had announced that multi-speciality hospitals would be set up in all districts of the state in the 12th Plan period.