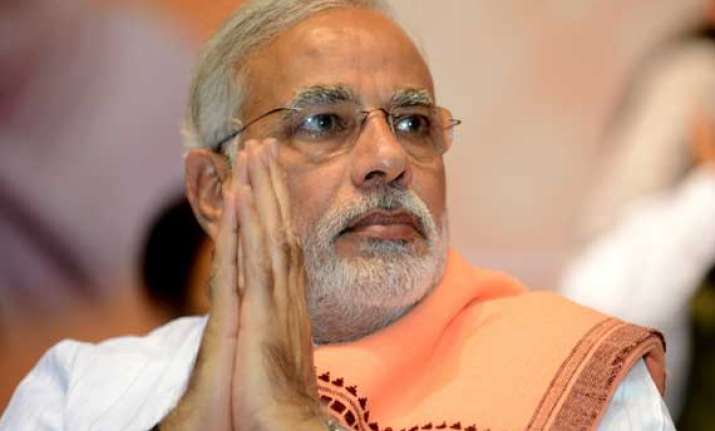 Varanasi: Hours after filing nomination papers from here, Narendra Modi laid a roadmap for the constituency to bring a "sea change" in lives of people of the city, to clean up the town as well as the Ganga river, and to infuse weaving sector with latest technology.  "Today as I go to Varanasi, I seek your support and blessings. Bless me so that I can restore this glorious city to its prime and so that I can bring a sea of change in the lives of people of Varanasi and Poorvanchal, so that this region once again becomes the focal point of our nation's development and our proud culture," Modi wrote on his blog.  
He said, "with the blessings of Lord Vishwanath and inspired by the legacy of a glorious past, we set out to create a magnificent future for Varanasi".  The Gujarat Chief Minister hailed Varanasi as the cradle of India's glorious culture, a confluence of tradition, history, culture and harmony, and said the spiritual power of the land is exceptional.
"We envision Varanasi as a World Heritage Site that is able to draw both devotees and those who wish to understand and absorb India's culture. This means creating state-of-the-art tourist and infrastructure facilities for Varanasi," he said, adding that once tourism is given impetus it will bring more tourists and enhance livelihood of the poor.