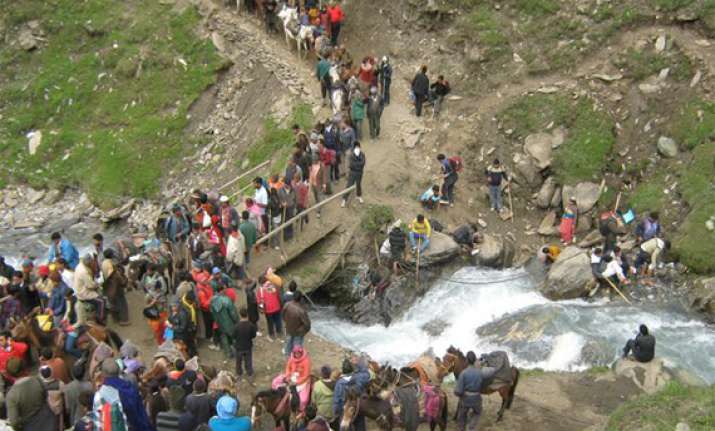 Jammu, Jul 8: The 12th batch of over 2,000 pilgrims has left Jammu base camp for their onward journey to the cave shrine of Shri Amarnathji in south Kashmir.
A convoy of 71 vehicles carrying 2,119 devotees left the Yatri Niwas at Bhagwati Nagar at around 4:55 AM towards Kashmir, police said.
The batch comprises 1,547 men, 434 women and 40 children, apart from 98 sadhus, they added.
With today's batch, a total of 27,477 pilgrims have left Jammu base camp for the pilgrimage so far.