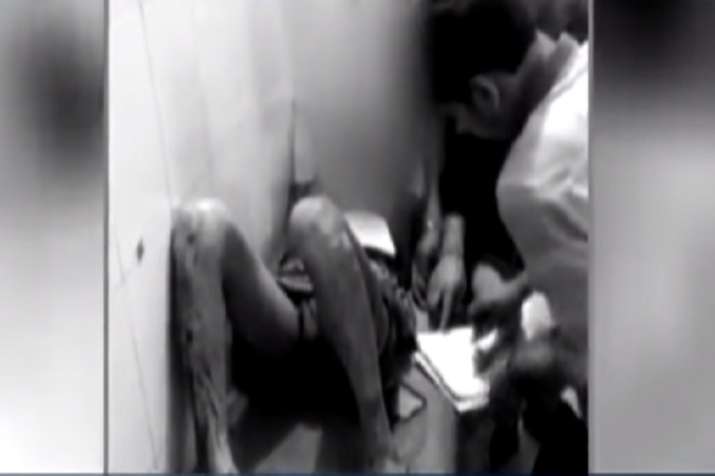 The Yogi Adityanath government in Uttar Pradesh is facing an intense scrutiny from all quarters over the Unnao rape case. Allegations are being made that the prime accused - BJP MLA Kuldeep Singh Sengar - is being shielded by the authorities. In an apparent damage control move, the Uttar Pradesh police ordered a probe by a Special Investigating Team (SIT) into the horrific incident. Unhappy over the developments, the Allahabad High Court, in a suo-motu decision, has sought the state government's stand on the case.
Amid all this development, a video has emerged which shows the rape victim's injured father being forced to put his thumb impression on blank pages. 
The video which has now gone viral shows the badly injured man lying on a stretcher inside a hospital while a few men hurriedly take his thumb impression on multiple pages.
The video, which is said to have been shot on April 3, shows two cops standing guard as two other men take thumb impression of the dying man. The video raises several questions which have gone unanswered so far. Who ordered the thumb impression of rape victim's father to be taken on blank pages? Why the impression was taken on multiple blank pages? Why the police failed to take any action in the case for 10 months? On whose command the cops were trying to sweep the case under the carpet?
The victim's father died in custody in Unnao earlier this week, prompting the woman to charge that he was killed inside the district jail at the behest of Senger. 
Congress Trains Guns at Adityanath
The incident has given opposition Congress ample fodder to corner the BJP government in the state. Dubbing Yogi Adityanath government as 'Ravan regime', the Congress said the state government has failed to protect women.
"Yogi Adityanath government is a government of Ravan, which has failed to protect women. Yogi Adityanath has no right to continue as the chief minister. He should be immediately dismissed," Congress chief spokesperson Randeep Singh Surjewala told reporters.
The 18-year-old woman has alleged that she was raped by Bangermau BJP MLA Kuldeep Singh Sengar and his brothers. Senger's brother Atul Singh has been arrested.