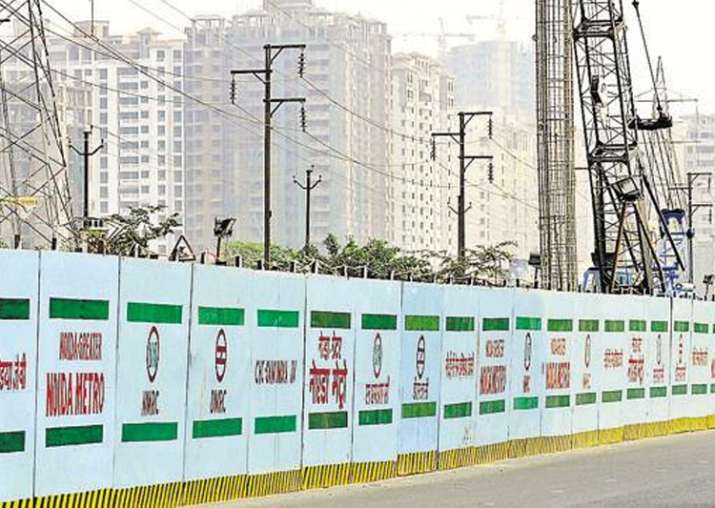 The Union government will partially fund the Noida-Greater Noida metro rail corridor being built on the outskirts of the national capital at a cost Rs 5,500 crore. 
The Cabinet today formally approved the project, being implemented by the Noida Metro Rail Corporation Ltd (NMRC), which will pave the way for the Centre to provide Rs 970.62 crore "in equity and subordinate debt". 
NMRC, a special purpose vehicle created by the Uttar Pradesh government, will now be converted into equal joint venture of the state and central governments. The project is already in an advanced stage of construction. 
Announcing the Union Cabinet decision, Finance Minister Arun Jaitley said the length of the metro corridor will be 29.707 km which will be fully elevated. 
The project is scheduled to be completed by April next year at total cost of Rs 5,503 crore. 
The population of Noida and Greater Noida, as per 2011 Census, is about 7.50 lakh and is projected to grow to 19 lakh by 2021 and the government hopes that the project will assure greater mobility and decongest Delhi with people shifting to the satellite towns. 
Noida has a potential of about 10,000 industrial units and presently about 7,500 are functional, providing employment to over two lakh people in the region.