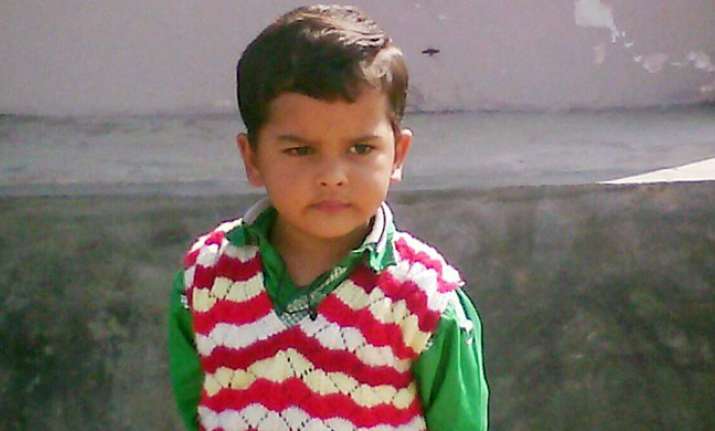 The family of Ashok Kumar, the Ryan International School bus conductor who was arrested initially in connection with the brutal killing of class 2 student Pradyuman Thakur in the school premises, has decided to file a case against police officers who "framed" him.
"Now it is almost clear that my son Ashok was framed and made a scapegoat. We have decided to file a case against Gurugram Police SIT officers who framed and used torture and even drugged him to confess before the media that he had committed the crime," said Ashok's father Amirchand.
He said the family was seeking financial help from the villagers in filing the case.
"Villagers are with us and they all want us to demand justice for Ashok and action against irresponsible police officials," he said.
The development comes a day after a 16-year-old student of the Gurugram school was apprehended by the CBI in connection with seven-year-old Pradyuman Thakur's murder.
In a sensational twist, the Central Bureau of Investigation (CBI) on Wednesday announced that it had apprehended Pradyuman's senior, rejecting the Gurugram police's theory that the killing was the handiwork of Ashok Kumar. The agency has said that there was no evidence against Kumar so far.
Meanwhile, the Opposition party also attacked the BJP government and Chief Minister Manohar Lal Khattar over the "shoddy" police probe.
Ajay Yadav, a minister in erstwhile Hooda government, demanded a thorough inquiry against three DCPs and the members of the SIT who made the "poor conductor" a scapegoat. "Why did the SIT not quiz the 16-year-old student as he was the one who informed gardener Harpal Singh about the incident. The role of police officials should also be investigated by higher agency such as CBI," he said.
Haryana Congress president Ashok Tanwar said it was an overall "failure" of the Khattar government.
Pradyuman Thakur was murdered on September 8 and the case was with the Gurugram police for 13 days before taken over by the CBI.
The police arrested Ashok in hurry and even Khattar congratulated the team for cracking case the same day. Gurugram Police Commissioner Sandeep Khairwar declared in a press meet on September 10 that Ashok was the killer and that he had tried to sexually assault Pradyuman.