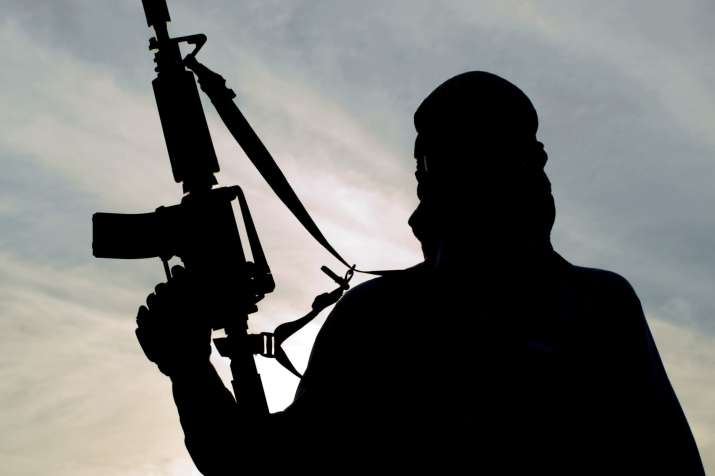 In a step to apply the brakes on the rapidly increasing number of youngsters in India, particularly from Kerala, joining the Islamic State, the Maharashtra anti-terrorist squad has roped in a 20-year-old youth from Kerala for a documentary aimed at counselling indoctrinated youngsters joining IS. 
According to a Times of India report, the youngster, an engineering student from a central Mumbai college, will be seen as part of the Maharashtra ATS' drive against youth falling under the sway of the terror outfit through its internet propaganda. 
The youth, who hails from a prosperous family in Kerala, himself exemplifies the manner in which ISIS uses the internet to misguide and recruit youngsters in India. 
He started posting comments against world leaders for condemning the November 2015 Paris attacks after he saw videos of killings in Yemen and Syria. 
He was upset with his belief that the death of Muslims in other countries was not drawing similar outrage and condemnation.
"I was surfing on YouTube when I started getting pop-ups of videos showing atrocities on Muslims. I became curious and kept surfing for more. A week later, I began chatting with strangers who lured me into taking up the cause of ISIS," Times of India quoted Shaikh as saying. 
The Maharashtra ATS, through technical surveillance, came to know that the youngster was chatting with IS sympathisers.
"We also found out that he had begun growing a beard, wearing jeans above the ankle, visiting a mosque of a particular sect in south Mumbai. That's when we called in a maulana and made him understand the meaning of Islam," said an ATS official. 
The ATS also found that he had fallen for a Canadian, believed to be a IS sympathiser, who had asked him to travel to Syria and promised to join him there. 
It took three weeks of counselling by the youngster's mother, eight police officers, two psychiatrists, a doctor, a maulana and five of his friends before the youth finally returned to his studies. 
"They (ATS officials) showed him videos of how youngsters were lured into IS and exploited in the name of religion," said the 20-year-old's uncle. 
Since the youth would have joined the terror outfit if he was not counselled, the ATS is planning to make a documentary on deradicalisation using him as a central character.
Meanwhile, ATS has asked him and his parents to share their experiences and spread the message among youth. 
"We gave him examples of continuing violence in Pakistan, and of interfaith harmony in India, of non-Muslims visiting Haji Ali and Mahim Dargah. Statements of some of those who regretted joining IS were also shown to him," said a senior ATS officer. 
"I am thankful to all the people, particularly the officers of the ATS who have transformed me into a good human being. I want to send a strong message to the youngsters not to spoil their career by watching or following these misleading videos and reading articles on atrocities on Muslims. There is no truth in this. We Muslims should think of our country and contribute to the community's welfare," said the Kerala youth. 
Last year, ATS had deradicalised 17 youths from Maharashtra, who were foud to have links with the ISIS.