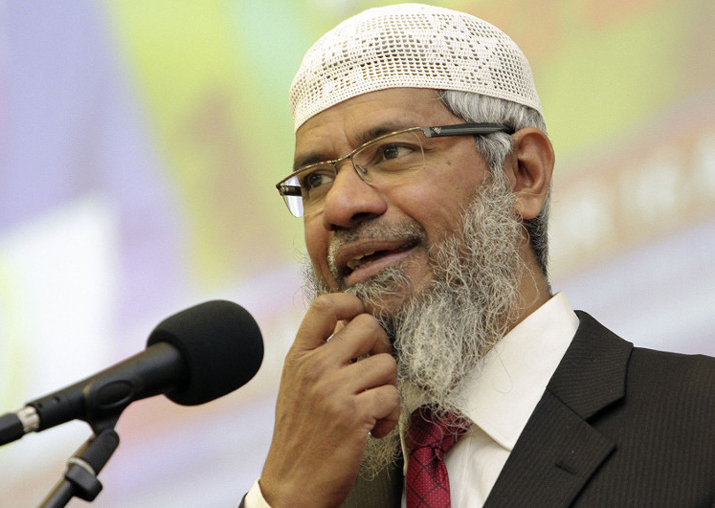 India today said that it will soon make a formal request to Malaysia for the extradition of controversial Islamic preacher Zakir Naik who has been given permanent residency there.
MEA spokesperson Raveesh Kumar further revealed that the legal internal process for Naik's extradition request is in final stages. 
"India will soon make a formal request to Malaysia for Zakir Naik's extradition. Maybe in the next couple of weeks, it will be clear what will be the nature of the request," he said.
Yesterday, news agency Reuters had reported that Naik, who was accompanied by a bodyguard, made a rare public appearance at the Putra Mosque in Malaysia's administrative capital, where the PM and his cabinet members often worship.
Naik, who has been banned in the UK, has been given permanent residency in Malaysia.
The NIA had last week filed chargesheet against Zakir Naik for allegedly inciting youth to take up terror activities, delivering hate speeches and promoting enmity between communities. 
In July, the absconding televangelist – who enjoys a NRI status, was declared a 'proclaimed offender' by a special court. Soon after this, the NIA had initiated the process to attach his assets.
On November 18 last year, the NIA had lodged a criminal case against him, invoking various sections of the IPC and Unlawful Activities (Prevention) Act. Naik had left the country early in 2016.