Follow us on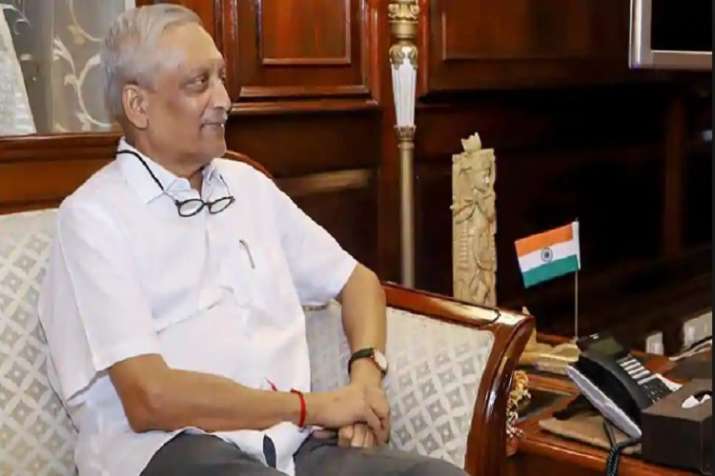 Goa Chief Minister Manohar Parrikar was on Sunday discharged from the AIIMS, where he has been undergoing treatment for pancreatic ailment, and is likely to return to his home state, sources said.
According to sources in the AIIMS, Parrikar was shifted to ICU on  Sunday morning for a while after his condition deteriorated. But sometime back, the administration decided to discharge him, the sources said.
Parrikar (62) was admitted to Delhi's premier All India Institute of Medical Sciences (AIIMS) on September 15.
"The chief minister is likely to be brought to Goa in a special flight on Sunday from Delhi. The doctors who are treating him at the hospital would certify on Sunday morning whether he is fit to travel back home," the official of the Chief Minister's Office (CMO) had said on Saturday.
Meanwhile, the Congress on Saturday accused the BJP leadership of creating a constitutional breakdown and crisis of governance in Goa with its refusal to replace ailing Chief Minister Manohar Parrikar with at least a caretaker Chief Minister.
Charging that the Bharatiya Janata Party (BJP) leadership's "sheer greed for power" has plunged the state into "deep dingy abyss", Leader of the Goa Pradesh Congress Committee (Goa PCC) Girish Chodankar said at a press conference, addressing along with Congress general secretary Pawan Khera.
Khera said Congress President Rahul Gandhi inquired about the health of Parrikar and wished him speedy recovery.
If he returns to Goa, Parrikar will stay at his private residence in Panaji, he added.
Earlier on Friday, Parrikar met Goa BJP's core committee members and ministers from coalition partners at AIIMS to discuss ways to ensure his government functions normally during his absence from office due to ill health.
However, leaders of the ruling BJP and its allies, who met Parrikar separately, had ruled out any change in leadership in the coastal state.
Parrikar has been ailing since mid-February and has been treated at different hospitals including those in Goa, Mumbai and the US.