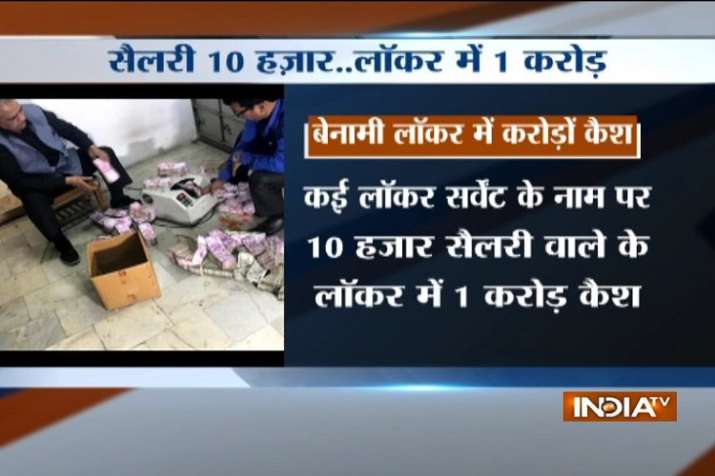 Income Tax department has recovered cash worth crores from lockers of a private locker company in Chandni Chowk area of Delhi on Thursday.
Out of 300 lockers, the department has opened 140 lockers, discovering 35 crores of unaccounted cash.
During the month long investigation, the department has found out 30 unidentified lockers, having cash worth 10 crores.
Fakir Chand Lockers and Vaults Private Ltd. has dismissed the allegations levelled against it, claiming adherence to RBI guidelines.
The investigtion has revealed that some lockers have been alloted without KYC.
Watch: Cash worth crores recovered from a private comapny's locker in Delhi