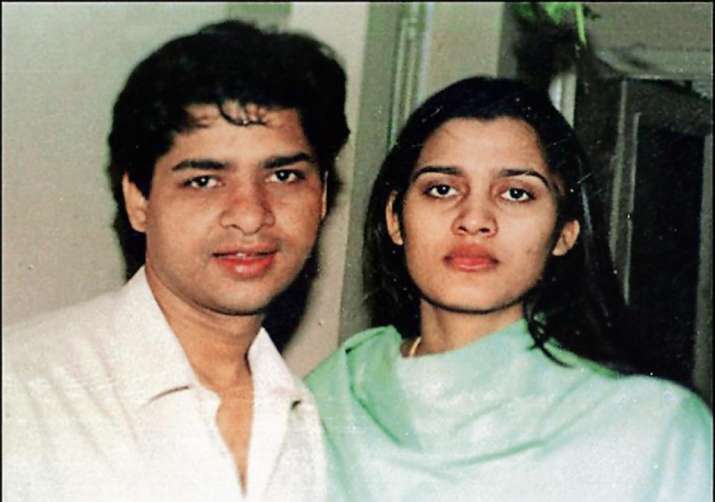 A Delhi court today sentenced former television serial producer Suhaib Ilyasi to life imprisonment, for murder of his wife Anju 17 years ago. The court had convicted Ilyasi on December 16. 
Additional Sessions Judge S K Malhotra also imposed a fine of Rs 2 lakh on Ilyasi, who was convicted on December 16 for stabbing to death his wife. 
The court also directed that Rs 10 lakh would be paid as compensation to the parents of Anju. 
He was earlier charged with comparatively milder sections including 304 B (dowry death) of the IPC. 
However, Anju's mother Rukma Singh and sister Rashmi Singh moved the Delhi High Court which in August 2014 ruled that Ilyasi would be tried under Section 302 for the offence of murder.
Anju was rushed to a hospital on January 11, 2000 with stab wounds she received at her East Delhi residence. 
Suhaib, who had shot into limelight after hosting TV crime show - 'India's Most Wanted', was arrested on March 28, 2000 and later charges were framed against him in the case after his sister-in-law and mother-in-law alleged that he used to torture his wife for dowry.
Following is the chronology of events in the case:
*Jan 18, 2000: A panel of doctors at AIIMS says that the injuries on the victim appear self-inflicted and suicidal.
*Mar 28, 2000: Ilyasi arrested on charges of dowry harassment and murder levelled by sister-in-law and mother-in-law. 
*October, 2002: Charge sheet filed against Ilyasi for dowry death.
*March 29, 2003: Trial court frames charges under Section 498A and 304B of the IPC against Ilyasi. 
*Jul 17: Prosecutor filed application in trial court for adding murder charge.
*Feb 3, 2004: Trial court dismisses the application.
*Jul 12, 2005: Victim's mother moves application for fresh investigation. 
*Aug 4: Application dismissed.
*Aug 19, 2010: Plea to add murder charge filed again. 
*Feb 19, 2011: Trial court rejects the plea. Ilyasi's mother-in-law moves Delhi HC seeking framing of additional charge of murder. 
*May, 2012: A new medical board set up to look into injuries suffered by Ilyasi's wife. 
*Jan 5, 2013: Ilyasi moves HC objecting to constitution of a new medical board. 
*Jan 7, 2013: HC stays order for a fresh medical board after Ilyasi challenges the order. 
*Aug 12, 2014: HC dismisses Ilyasi's objection to the fresh medical board and allows adding of murder charge. Ilyasi moves SC against the order. 
*Aug 21: SC dismisses Ilyasi's challenging HC order asking him to face murder charges for his wife's death.
*Dec 16, 2017: Delhi court convicts Ilyasi of stabbing his wife to death. 
*Dec 20: Court sentences Ilyasi to life imprisonment.