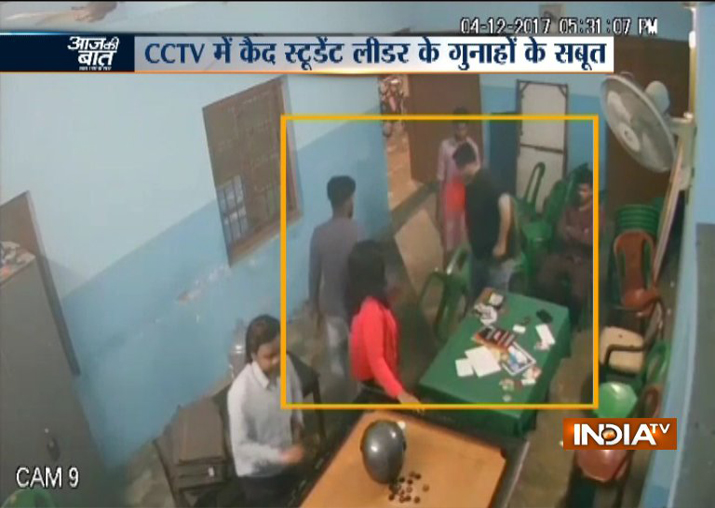 A shocking video has emerged from West Bengal in which a leader of Trinamool Congress' student wing can been seen assaulting a female student in the premises of a college.
The victim, who is also said to be a leader of Trinamool Chhatra Parishad -- the student wing of Mamata Banerjee's Trinamool Congress, was assaulted inside Hooghly's Rishra Bidhan College. 
The horrific incident had taken place in the Common Hall area of the college in the presence of several other students. The entire incident took place on December 4 last month and was caught on CCTV camera.
The accused has been identified as Shahid Hassan Khan, general secretary of the Trinamool Chhatra Parishad. He is son of TMC leader of Hooghly, Jahid Hassan Khan. Shahid was, however, removed from the general secretary post after the incident was reported by media. 
In the CCTV footage, Shahid can be seen slapping the victim, a final year student. The victim said that she had apprised the college principal about the incident but no action was taken against Shahid. She then filed a complaint with the police. 
"I was harassed physically. He had asked me to hand him over my phone… he had even called my mother and threatened to kill me," she said.
Contrary to this, Shahid said that the girl was doing this deliberately to defame him. "Why should I beat her? It is political conspiracy against me… she was a member of my group. You can also talk to her mother. We had a cordial relation. I had made her entry possible into the union."