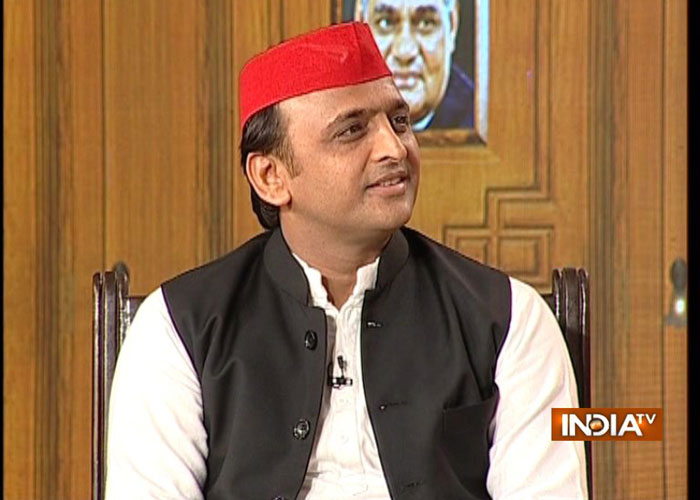 Taking a dig at the Yogi Adityanath government, former Uttar Pradesh chief minister Akhilesh Yadav on Tuesday said that the only change he has witnessed in the past one year is that he hasn't seen any visible development in the state under BJP's leadership.
Hitting out at the Yogi government that completes its first year in office on March 19, Akhilesh Yadav said, "Whatever development is happening in Uttar Pradesh was initiated by the Samajwadi Party and those are only being taken forward by the Bharatiya Janata Party (BJP).
Speaking at the India TV Samvaad in Uttar Pradesh's Lucknow, the Samajwadi Party chief said, "Once Netaji (Mulayam Singh Yadav) also made an alliance and tried doing something for the state and for the country, today I am doing it".
"We had promised laptops and construction of roads and we fulfilled those commitments, but the BJP has not been able to fulfill the commitments made by them", Yadav added.
The Samajwadi Party supremo even said, "BJP is one political party that does not like the word Samajwadi, but it does not matter to us."
"As per records, criminal activities are on the rise under the BJP governance in Uttar Pradesh", he added.