Follow us on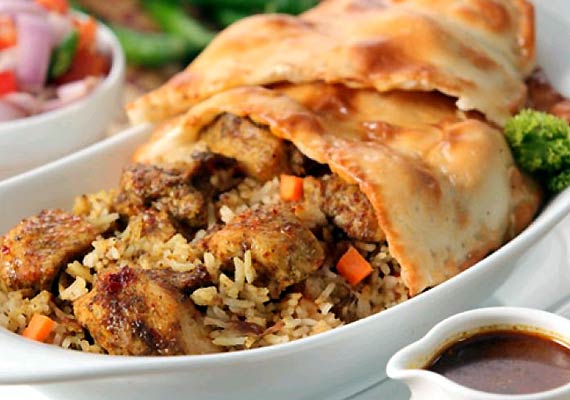 American restaurant chain Pizza Hut Thursday launched a new dish - Birizza, a biryani with the taste of pizza. If the dish was innovative, the launch activity was one of its kind.
Birizza-Biryani zara "Hat-ke", was what they called the dish.
"We wanted to bring in rice to Pizza Hut. Rice is considered as 'the meal' in the country. Hence, we introduced rice in Pizza hut," said Arjyo Banerjee, Head, food innovation, Pizza Hut.
"It is a biryani cooked in a dum biryani style on the tava with vegetables and forest seasonings. We gave a pizza touch to the biryani. We make fresh pizza dough everyday in our stores," he added.
It was a biryani cooked on the tava sealed with baked flavourful pizza dough and topped with an olive.
The non-veg biryani was an assortment of peas, capsicum, tomato and chicken chunks mixed in the rice. The dish was served with masala gravy which was cooked merging some cream, herbs, seasonings and tomatoes. It is the concoction that the food chain has got in the pizza.
The crust on the top was crispy and hand stretched to perfection. I enjoyed eating it with the masala gravy.
Vegetarian biryani starts at Rs.99, one consisting of paneer starts at Rs.129, whereas non-vegetarian starts at Rs.149.