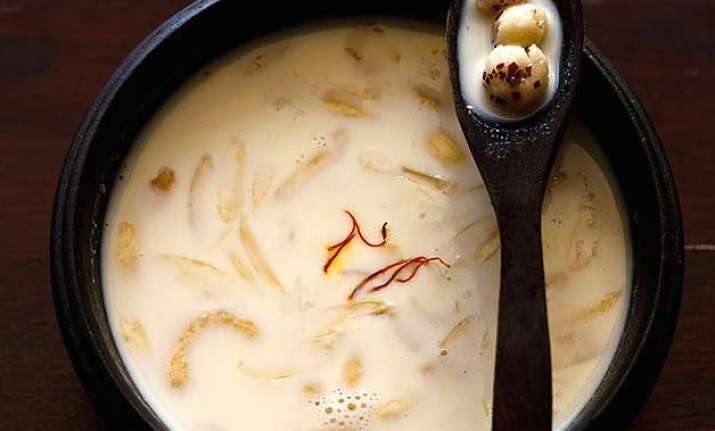 How to make 'makhane ki kheer'?
New Delhi
: Sweet delight is always a pleasure and when a dessert turns healthy, nothing can passe that. To make this summer healthier and sweetly delicious, here we have for you an easy kheer
recipe
.                                                                   
'Makhana ki kheer' or Fox nuts kheer is an food item that you can relish during your normal fasting days too. All you need is a bit of patience and care and a whole lot of excitement to gulp-in the flavour.
Get on the board with us and follow how 'Makhan ki kheer' is prepared!
Ingredients to make Kheer:
Milk - 4 cups
Sugar - 2 cups
Dry fruits - 1 cup
Ghee - 3 table spoons
Makhane or foxnuts - 2 cups
Easy Method of making kheer:
1. Pour milk in a pan and set aside on low flame to get heated. Keep stirring it so that it doesn't get overflowed.
2. Put ghee in another pan and roast dry fruits in it till they get slight brown or golden. Take them out once done.
3. Roast Makhane or fox nuts in the similar pan and roast till they get crunchy and slight brown.
4. Now add these roasted makhane in milk and stir well. Take ultra care in assuring that milk doesn't get overflowed.
5. Add sugar and keep stirring.
6. Now add dry fruits and mix well.