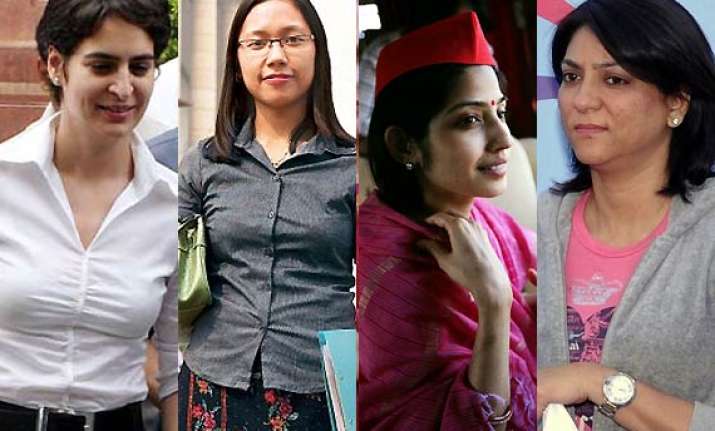 Their doorway into the male dominated political arena not only changed the course of Indian politics but also turned over the image of Indian politicians.
And not just this, the current lot of young female politicians also raised the bar of style in politics.
As the election fever is taking its toll on some, our young political divas are leaving no stone unturned to keep their views wide open amidst the voters seeking their support.
But what caught our attention was how gracefully they carry off themselves amidst rallies, press conference or regular appearances.
Over the past we have seen how Indira Gandhi not only proved to the world her stern political understanding but also showcased the grace with which she used to charm away the entire nation. Her style is noted as one of the strongest fashion icons in India and the world.
Sonia Gandhi, Jayalalitha, Brinda Karat, Vasundhara Raje, Hema Malini, Rekha, Jaya Bachchan have not only raised the fashion quotient in the parliament but have also proved their mettle.
We bring to you some of young female politicians who are clear examples of beauty with brains...