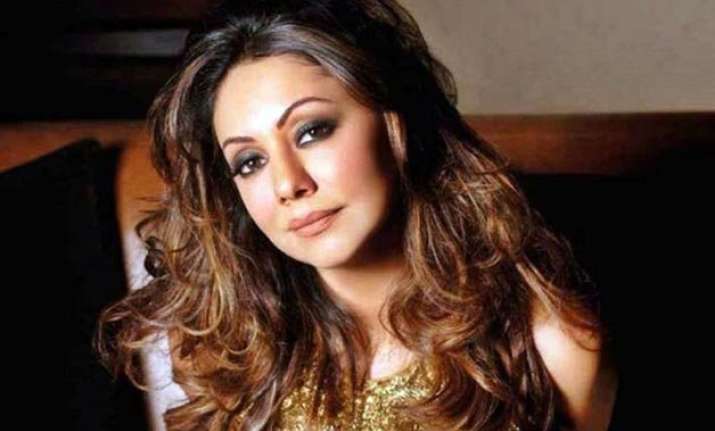 We all know superstar Shah Rukh Khan so well and we also know how he has been one ideal and committed husband to his beloved wife Gauri for the last 23 years.
The coy lady, who prefers keeping away from the paparazzi, has carved a niche for herself in the interior designing industry. While her superstar husband continues to remain a heart throb on-screen, the stoic lady is keeping herself busy off screen.
Recently, she launched her collection for Satya Paul and spoke about her personal and professional life along with how she maintains a balance between the two.
Speaking to a leading daily, Gauri Khan said she prefers to maintain a comfortable and feminine style through the six yard wonder i.e. the sari. She feels that they are very easy to carry off as they are not only sexy and graceful but one can also style them the way you like them best.
Currently, the lady is not only managing interior design and clothing ventures but also has her hands in producing films.
She says that she does not require external motivation as she is passionate about designing. She developed interest in the field when she worked on the designing of her home.
When asked, if the work pressures interfere with her personal life, she said, "The key here is to know how to prioritise your commitments, and make optimum use of the time you give to everything you do." She said SRK also supports her in whatever she does. She even recalled an incident that when she had launched her interior store, how SRK had reacted to her that it was too small and had now plans to buy her a larger space.
She also acknowledged that she prefers to maintain a low profile as she believes that her work should speak for her.
Lastly, when she was queried about her next move, she said, "You can't put a limit to growth. There are a lot of areas that I haven't ventured into, and I look forward to making the most of everything that comes my way. My first store has taken off, and I hope to do plenty of collaborations, be it in interior design or in fashion."