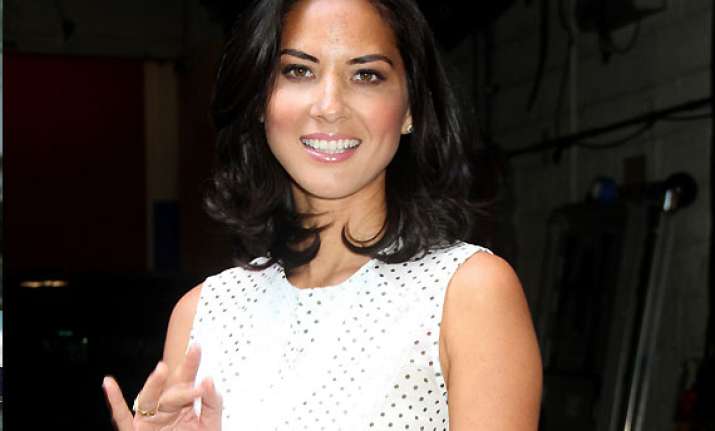 Los Angeles: Actress Olivia Munn only started exercising when a hypnotherapist told her to be more active.
The "Magic Mike" actress started working out a year ago and she has been doing it ever since, reports contactmusic.com.
She explained in an interview with cosmetics guru Bobbi Brown for Yahoo! Beauty: "I used to never exercise because I just hated the idea of all of it. But I saw this hypnotist (I have an OCD called Trichotillomania) and in one session he threw something in about working out and by the next week I was up every morning at 6am."
"I've been working out consistently ever since, and it's been almost a year now," she added.
Munn, 34, also revealed she invented her own diet which involved only eating meals where she could see every single ingredient.
"In 2009, I lost 16 pounds in two months because I came up with my own diet which was if I can't see it I can't eat it. If I go to a restaurant and say I'll have the soup, I can't see every single ingredient they put in - how much salt? How much sugar?
"I can't see it unless I make it myself at home, so that takes away breads and other hidden ingredients," she said.