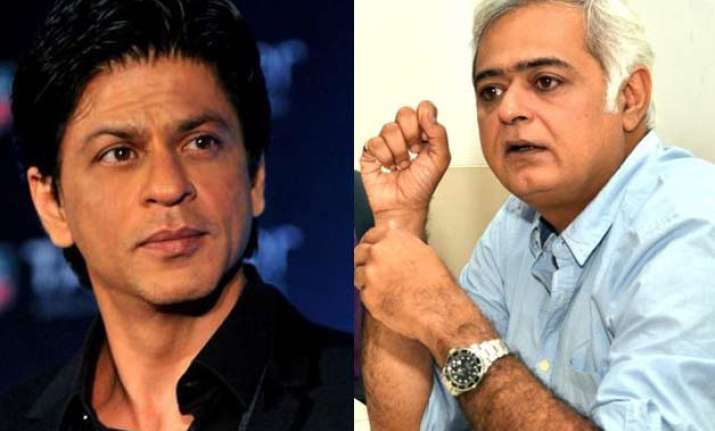 After giving so many hits in a career span of almost two decades, who can dare to question superstar Shah Rukh Khan's acting skills? The actor is not only a pillar of Bollywood but is also acclaimed internationally.
On Tuesday, while his fans were busy celebrating eight years of his super hit film Chak De India, filmmaker Hansal Mehta tweeted something that not only miffed SRK but was not taken well by his fans also.
The 'CityLights' and 'Shahid' director tweeted on the social media platform, "8 years of #ChakDeIndia is a reminder to @iamsrk that he is a fine actor and we need to see the actor challenge the star more often." (sic)
Though there was nothing offensive about Hansal's opinion, it seems as if King Khan didn't take the comment too lightly.
He replied to Mehta saying, "@mehtahansal why challenge, the star sir, let him coexist with the actor. They both r a part of me....I kinda like them equally." (sic)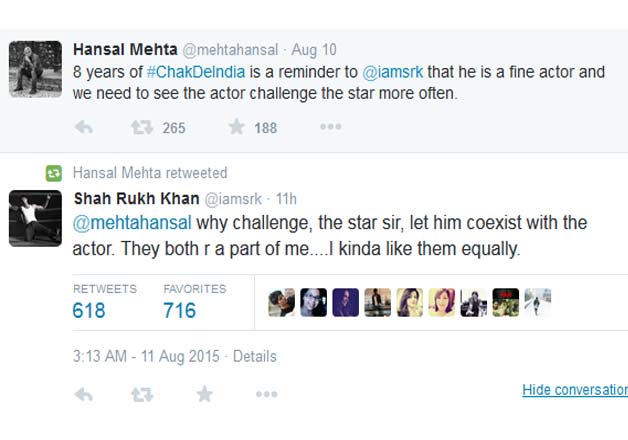 No doubt, SRK indirectly clarified that he is both a star and an actor and none less than the other.
Meanwhile, like SRK, his fans did not take Mehta's tweet lightly and criticized him for such a comment. Seeing the rage growing, Mehta clarified with yet another tweet,
"Many fans of @iamsrk have taken umbrage to my tweet. I'm as much a fan as them. But I miss him doing more characters like #ChakDeIndia" (sic)
Though, he did make the clarification, the damage was already done.