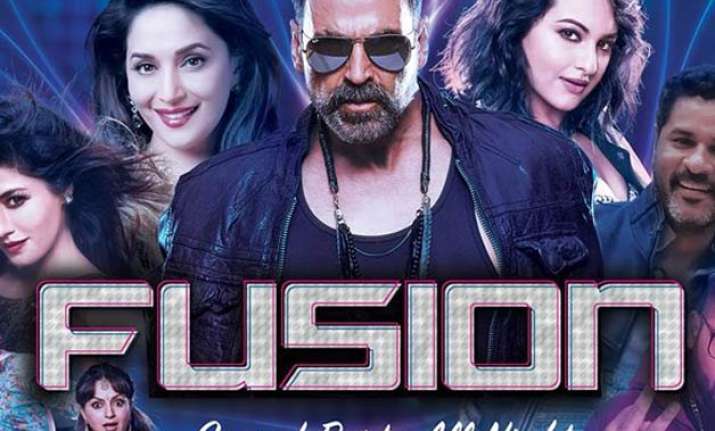 New Delhi: Actor Akshay Kumar went on his first international tour called Fusion – The Tour. And it seems he is making all the right noises.
Akshay Kumar set off on this trip with actresses Madhuri Dixit Nene, Sonakshi Sinha, Chitrangada Singh, director Prabhudeva and rapper Badshah. Not long ago, we reported that this could be Kumar's way of promoting his October release 'Singh Is Bling'.
And now, we have brought some pictures from the show. The tour's first stop was Houston, Texas and they put up a grand show!
Akshay Kumar in his daring desi avatar entered on a crane playing the dhol. This was enough to exhilarate the crowd but he didn't stop there.
Along with the ones who accompanied him on the tour, Akshay Kumar coloured the skies over Texas with the unique flavour of Bollywood. There were latka, jhatkas, loud music and everything Bollywood. The stage was set on fire when Akshay Kumar shared it with Madhuri Dixit, Sonakshi Sinha and Prabhudeva.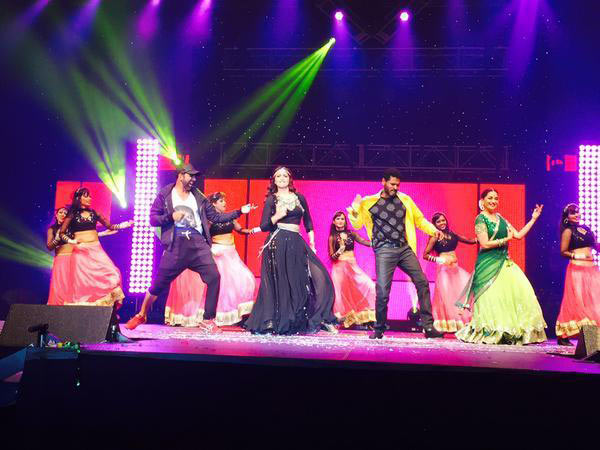 Here are some pictures from the first show for you: