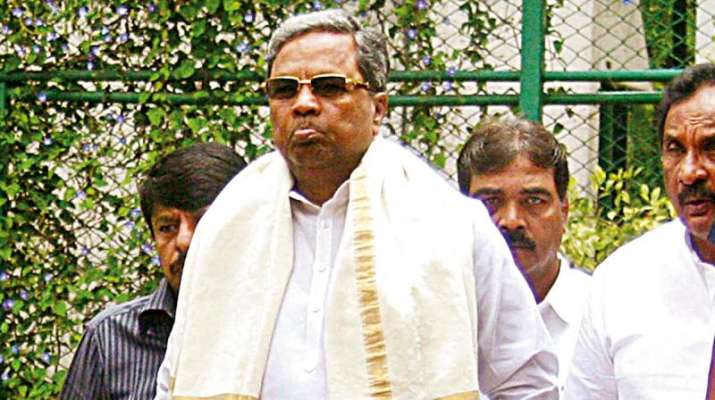 ​Incumbent Karnataka Chief Minister Siddaramaiah may not be the automatic choice for the CM post if the Congress manages to retain power in the upcoming Assembly elections. A top Congress leader said that a final call on CM candidate will be taken by the party high-command later. 
Senior Congress leader Mallikarjun Kharge indicated that despite Siddaramaiah leading the party's poll campaign in the state, he may not be retained on the post. The Congress is yet to officially name Siddaramaiah as its CM candidate.
Karnataka Assembly Elections 2018: Full Coverage
"CM (Siddaramaiah) is already there. He is leading (the Congress campaign) and he is the captain. As long as he leads, he is the captain. And the party, whenever it wants, can change anybody because the high-command is the ultimate authority. In consultation with local (newly elected) MLAs, they (the high-command) will take decision (on who will be the chief minister)," news agency PTI quoted  Kharge, as saying. 
Confident of a win in Karnataka, Kharge, the leader of Congress in Lok Sabha, said neither the party nor Siddaramaiah were facing 'anti-incumbency'.
When asked about Siddaramaiah filing nominations for May 12 polls from two constituencies - Chamundeshwari and Badami - Kharge pointed out that even Narendra Modi contested from two seats during 2014 Lok Sabha elections.
"Have Prime Minister Narendra Modi and former Prime Minister H D Deve Gowda not done so? People of the area (Badami and north Karnataka) want Siddaramaiah to contest from Badami. He has got a lot of clout in that area also," Kharge said.
(With inputs from PTI)