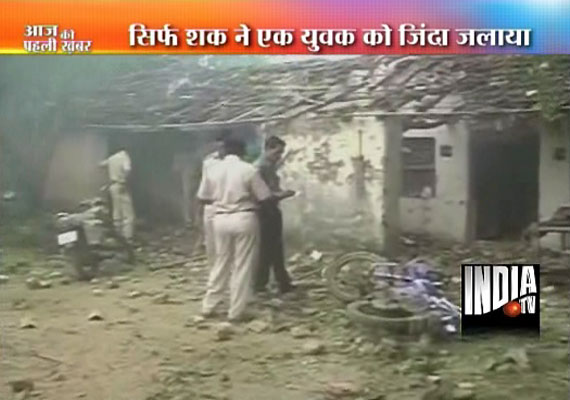 Junagarh, Gujarat, Sep 15 :
Junagarh police have arrested a sarpanch Bhana Kana and ten of his relatives on charge of pouring kerosene on the house of Kalabhai Sarvaiya and setting his 27-year-old son Lalji on fire.



Kalabhai alleged that the sarpanch was suspecting his son of eloping with a daughter of one of his relatives.  

On Friday morning, the sarpanch alongwith ten other relatives went to Kalabhai's house, rendered Kalabhai and his family members unconscious by beating them with stones, and then poured kerosene on his house.

Kalabhai's son Lalji was sleeping inside the house. He perished in the fire, said SP Junagarh Dipankar Trivedi.