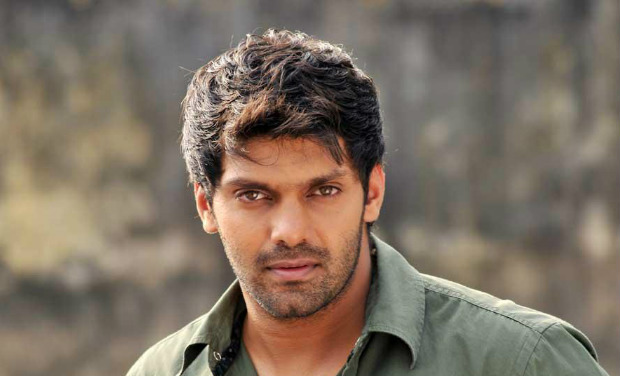 Tamil actor Arya or Jamshad Cethirakath send Twitter into a whirl when he posted a matrimonial ad for himself. Two days ago, the 36-year-old actor tweeted a video showing him inviting prospective brides to contact him. He also added that only women who are genuinely interested should contact him. Arya mentioned that he was routing his search for a soulmate through social media after a conversation he had in the gym about getting married went public. The video is pinned at the top of his Twitter. It has went viral with more than 19,000 likes and over 4,000 retweets.
Here's the video.
Hi Friends 😊 Finally In search of my Life Partner 😍😍😍#MySoulmate ❤️❤️❤️ pic.twitter.com/zq88lIoglY

— Arya (@arya_offl) November 21, 2017
Many of his industry colleagues have responded to the video. Khushbu and Trisha Krishnan also dropped a comment on the video. Many said that they couldn't stop laughing after watching the video. Radhika Sarathkumar doubted that Arya's intention were genuine. Baahubali actor Rana Daggubati wished him luck while Allu Sirish posted an appeal on his behalf.
Awesome bro😀u r gonna have tuff time selecting a girl. But pls select only one🤣🤣appadiye indha vishallukkum our ponnu paarunga! Rendu kalyaanathayum onna panniruvom 😎😉

— Prasanna (@Prasanna_actor) November 21, 2017
Hahahaha .. u never take me seriously 🙈🙈🙈🙈I would not have been in this state 😝😝😝😉 https://t.co/SntjgiuiGZ

— Arya (@arya_offl) November 21, 2017
All the best macha.....😘😘😘😘😂😂 https://t.co/IYGEdl055v

— Rana Daggubati (@RanaDaggubati) November 22, 2017
My friend Arya is looking for a life partner. Interested women pls apply. And bro, pls forward me that number once you hitched! ;) https://t.co/yBvgBaDtOh

— Allu Sirish (@AlluSirish) November 21, 2017
Here's what Arya is saying in the video, for all the non-Tamil speakers.
"Last week, there was a video of me at the gym. It was a prank by my friends but it is true, I am looking for my life partner. Generally, people look for their life partner through their friends, family, or through matrimonial sites. But I am not like that. I don't have any demands or conditions. If you like me, and if you think I will make a good life partner, please call on 7330173301. This is not a joke or a prank. This is my life. Waiting for your call."