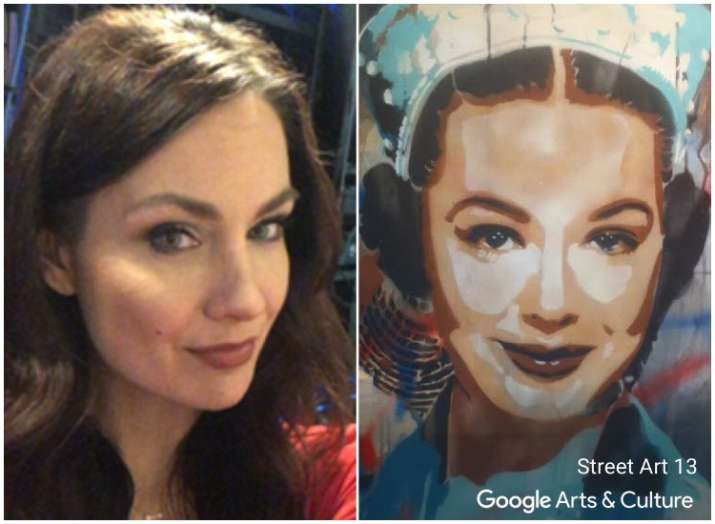 Forget human lookalikes, Google's machine learning-powered image recognition tech is so powerful that now it can now be put to use to search famous pieces of art that kind of look like you. 
Although the Google Arts and Culture app has been around since 2016, it wasn't until this weekend, people started to really pay attention to it. You've probably noticed by now that everyone you know is sharing photos of famous works of art that eerily look like their twin.
Google has updated its Arts & Culture app with a new feature that allows users to click a selfie, upload it and match it with several art museums worldwide. In short, the new feature lets you find your doppelgänger from the past. Using facial recognition software, it examines similarities between your face and thousands of pieces of art that were shared with Google by museums and other institutions. This is easily the most enjoyable notch in the doppelgänger trend that's taken over pop culture over the last few years, and it's taken the internet by storm.
Google Arts & Culture has collaborated with over 1,200 international museums, galleries and institutions from 70 countries to make their exhibits available for everyone online.
Over the weekend, people have been clicking their selfies and sharing the app results on social media. Most results we've seen so far deliver percentages in the between 40% and 50%.
The result is a ton of people having fun with the new app.
Hey this one ain't so bad. pic.twitter.com/er0FxZNVO8

— Kumail Nanjiani (@kumailn) January 13, 2018
This google arts and culture app is pretty amazing. Feel real strong about my 40% 😳 pic.twitter.com/2iyexRkUG5

— pw (@petewentz) January 14, 2018
Well... pic.twitter.com/IGjMcvssIE

— Jake Tapper (@jaketapper) January 14, 2018
Torn between which one I think is better likeness with the Google Arts and Culture app. pic.twitter.com/uSw8RmOip8

— Felicia Day (@feliciaday) January 13, 2018
Whether you view this type of feature as a fun or frivolous addition to Google's Arts & Culture app, it does serve to demonstrate how powerful the search giant's analysis and visual recognition technology is getting.
The Google Arts & Culture app is available on the Play Store, but it's worth noting the selfie feature is currently limited to use in the US, though we expect the update to roll out to other nations before too long.