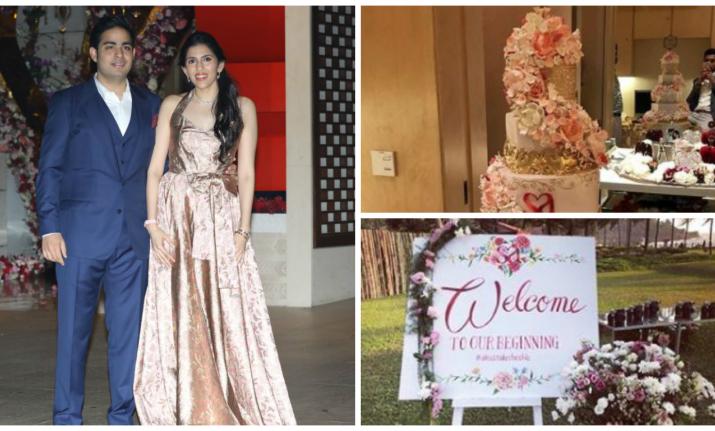 India's richest man, Mukesh Ambani's son, Akash Ambani got engaged to Shloka Mehta on March 24, 2017, in a five-star Goan resort. And since then, they have been making it to the headlines quite a lot. One highlight of the lavish engagement ceremony was the stunning cake, that took the internet by storm. Members of the social media just couldn't stop talking about the magnificent beauty. Do you know who created the much-talked-about engagement cake? Bunty Mahajan, a Mumbai based baker created the beautiful cake for the occasion.
"Just finishing up this six tier wedding cake from my luxury collection. Absolutely love this design and the combination of peach, white & gold #weddingcakes #luxurycollection #mypassion", Bunty Mahajan posted a picture of Akash Ambani and Shloka Mehta's engagement cake on Instagram.
She is a patisserie chef at the famous Deliciae Patisserie. "Put my heart and soul into this one, to make it as perfect as possible!"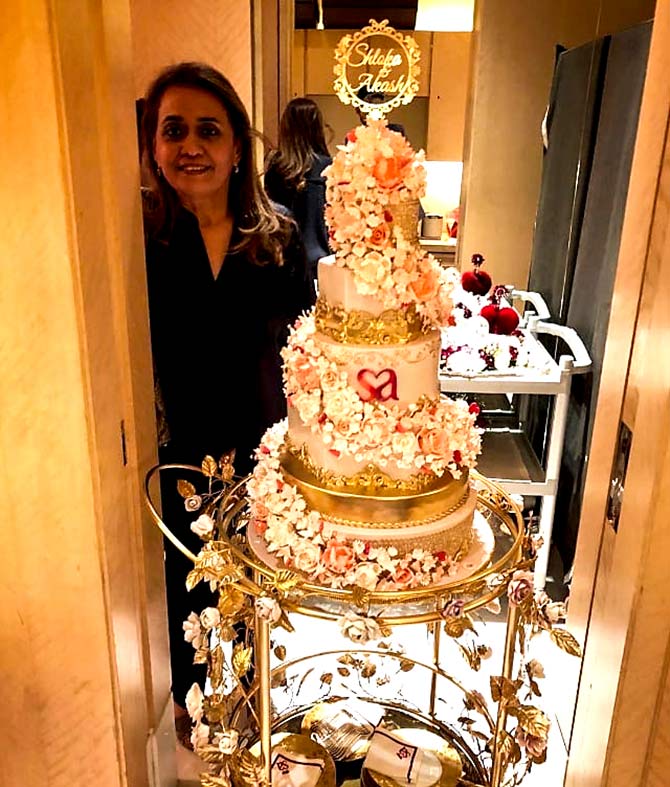 The magnificent and sumptuous cake had a floral design and an equally beautiful floral stand on which it was placed. The cake also bore the embellished letters, 'sa', on it, which obviously stands for Shloka Mehta and Akash Ambani.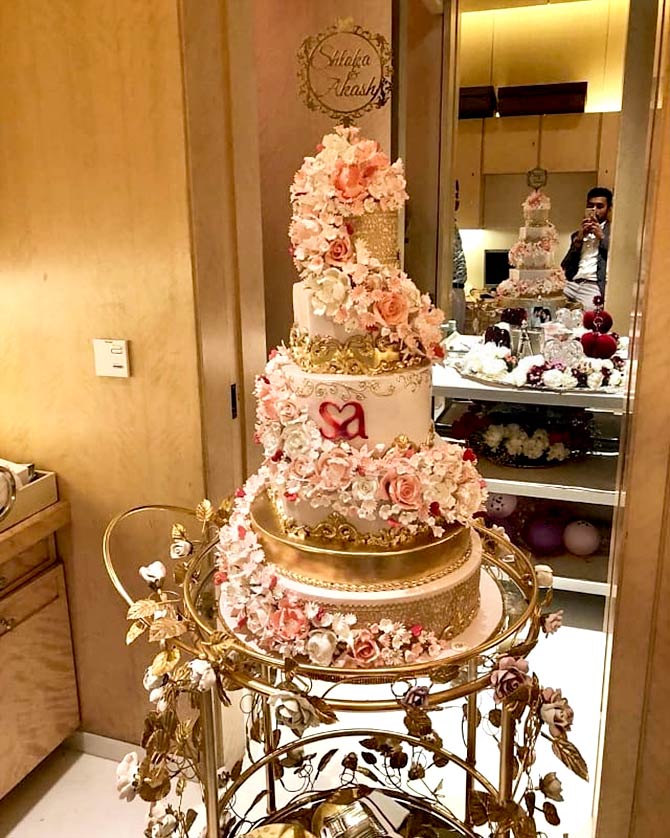 Akash's mother Nita Ambani shared with a leading news website, "Mukesh and I have given a very strong foundation to our kids and even larger wings to fly – they have the freedom to take decisions for themselves and of course, choose whom they would want to spend the rest of their lives with. Marrying the one you love is gratifying and heart-warming... I have known Shloka since she was four and we are all delighted to welcome her to our home and our hearts".
Akash and Shloka are all set to tie the knot in December. It will be 4-5 days celebration at The Oberoi in Mumbai. For unversed, Akash Ambani, 25, is the elder son of Nita and Mukesh Ambani, Shloka Mehta is the youngest daughter of Mona and Russell Mehta, who run Rosy Blue Diamonds, one of the world's largest diamond trading companies.