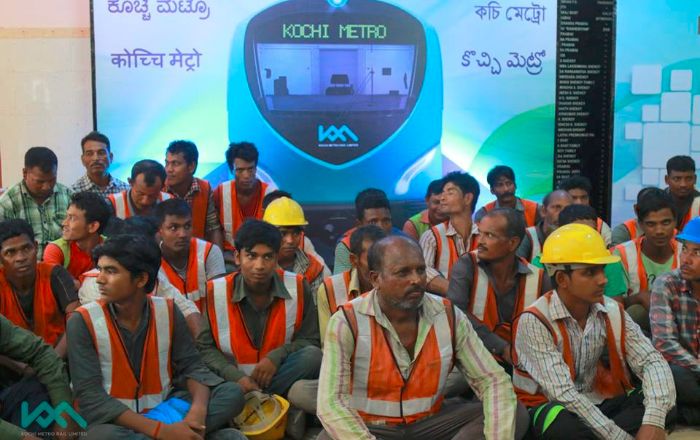 Labourers are the one who enjoy the fruits of their own hard work to the least extent. It could have been just another day job for Kochi Metro labourers. They could have taken their daily wage, had meals two times a day and then got ready to leap on other contractual construction job. But they were fortunate that they lent their hard work to Kochi Metro. When the construction work came to end for Kochi Metro, the authorities decided to make the farewell special for the workers. Absolutely, if it hadn't been for their hard work, the project could've been just a distant work. 
The Kochi Metro Rail Corporation invited the migrant workers to lunch on Monday. And not only this, they were also asked to dance at their own farewell party. A message board was also provided for the labourers to scribble their heart out. The neon-clad workers were more than just overjoyed. They never received such a warm farewell ever in their lives. It was a day of their life!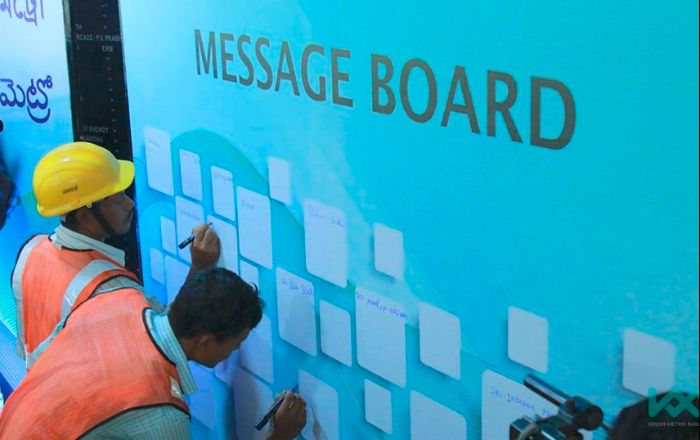 The hard working migrant workers had their traditional Kerala Sadhya, a special vegetarian lunch served on banana leaves. The photos of the grand love-loaded feast were posted on social media which grabbed all the attention of netizens for all the good reasons. There are reports that singers were also featured at the event.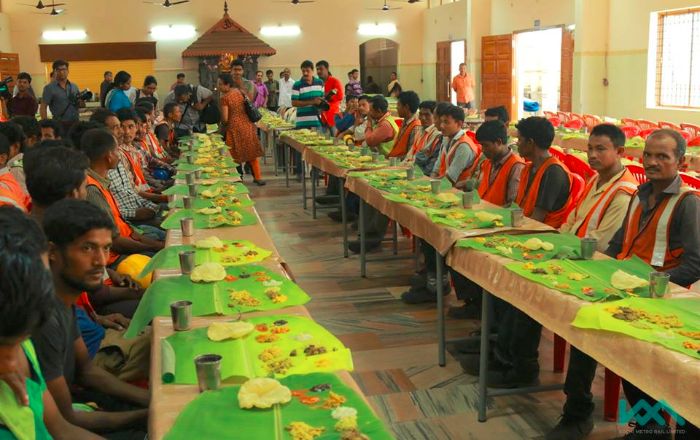 It's a tradition in Kerala to thank the labourers to show that their efforts are appreciated. The workers were a part of Kochi Metro project for four years and hail from states Bihar and Bengal. They worked 12-hour shifts for nominal pay.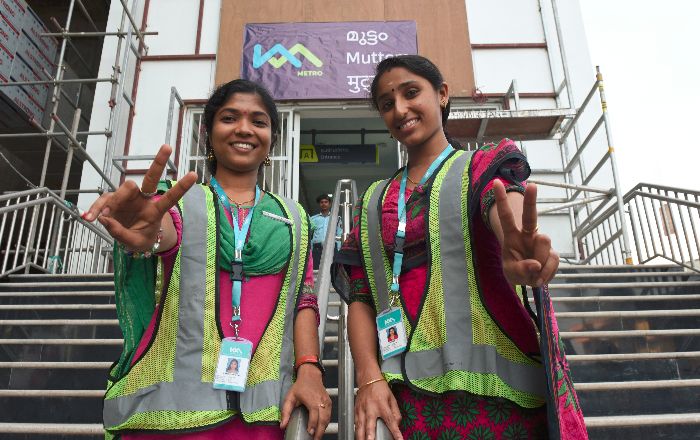 PM Modi launched the metro on Saturday which sparked controversy with Kerala Government for omitting E Sreedharan who came to be known as India's metro man for the network he created in Delhi. He also contributed in metros in other cities.