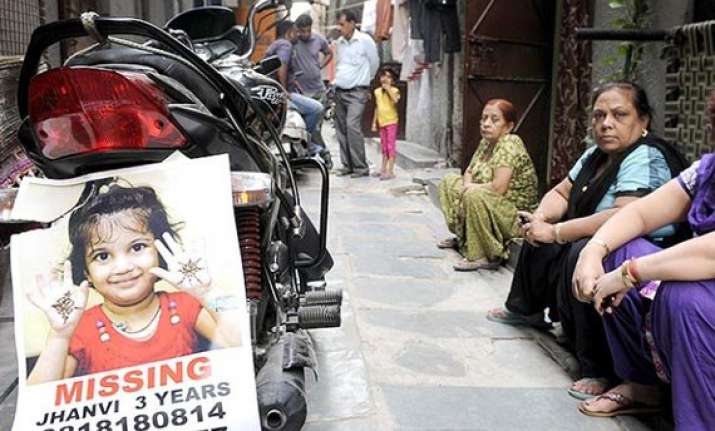 New Delhi: After being missing for seven long days, three-year-old girl Jahnvi Ahuja, who disappeared from India Gate was found in West Delhi's Janakpuri. It was a big sigh of relief for the worried parents and across the nation as well. However, there's more to the story.
After she went missing, Jahnvi's parents launched a massive social media campaign. Thereafter the message that she was missing, and that if found, her father Rakesh Ahuja should be contacted on the mobile number given alongside, went viral on Twitter, Facebook and whatsapp.
Soon after Jahnvi's family started the social media campaign, scores of people started sharing the details of the child on Facebook and Twitter. Among those who retweeted her details was tennis player Mahesh Bhupathi.
A big advantage that social media offers is providing the right and easy platform to spread the information at phenomenal speed. Do you remember how missing children used to be advertised? Poster on walls, printouts at a police station or local businesses. Now it comes directly to our smartphones as a push notification.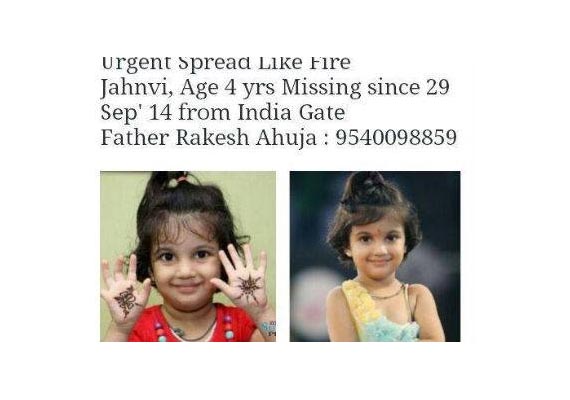 The good part about social media is that information comes directly to us and we don't have to drive to the post office or scour the missing-kids-posters wall.
And most of the time, social media is as fast, if not faster, than "regular" news outlets.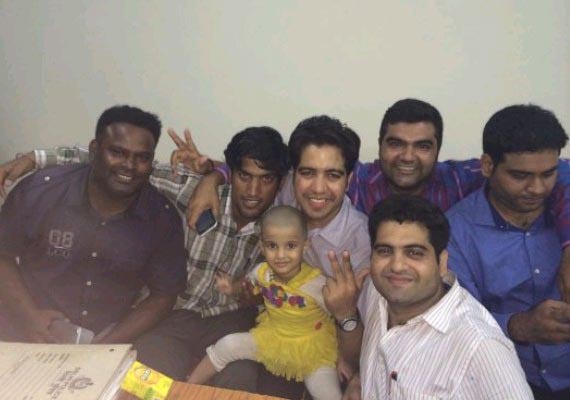 While Jahnvi's disappearance was talked about on social media, print and TV, Delhi Police Commissioner B S Bassi on October 5 announced a cash reward of Rs 50,000 for anyone who helps in tracing her.
According to a report by the Indian Express, "The caller reportedly said the girl had a placard around her neck with her name, her father's number and the fact that she had gone missing from India Gate written on it by hand."
She was then taken to the Mayapuri police station where her family identified her. Jhanvi went home with her mother soon after.
"Social media has played a really big role in finding my daughter. I am delighted that my daughter is finally with me," Jhanvi's father Rakesh Ahuja had said. "It was like "a rebirth of a daughter."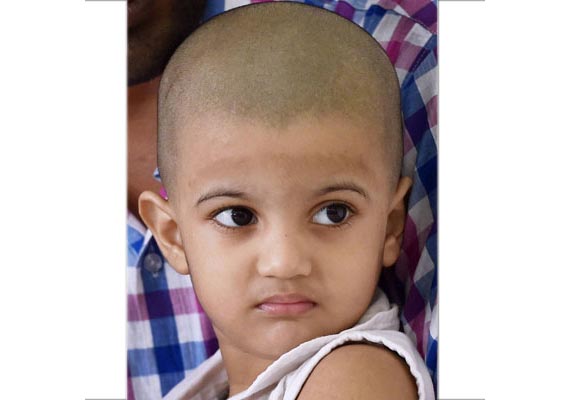 It is still not clear who was behind the crime but police suspect the people who took away her panicked and abandoned her following widespread media coverage of the case and the social media campaign.
Calling it as a collective effort, Additional Commissioner of Police (New Delhi) SBS Tyagi also appreciated campaigns on social networks. "Collective effort made the police, media and campaigns on social networks appears to have resulted in the safe recovery of the child as nobody in the national capital knew who Jhanvi was and how she looked like."
Certainly there is no denying the fact that the power of social media is lethal as it driven by common people like us.
Do you agree that social media can be agents of change? On Twitter. Or Facebook. Or Tumblr. Or Instagram. Please share your comments with us.