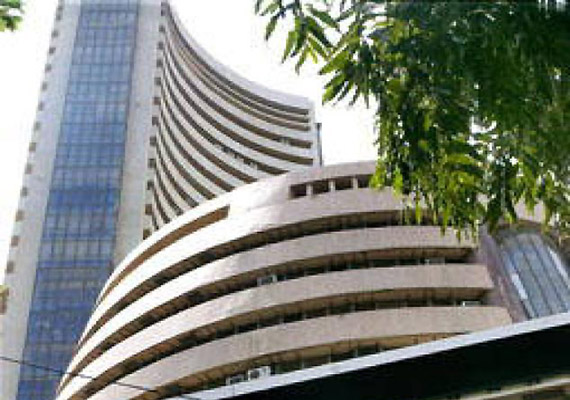 Mumbai, Mar 28: The BSE benchmark Sensex today fell 136 points today on funds selling ahead of settlement in the derivatives segment amid lingering fears of short-term capital gains tax on funds selling equities to foreign investors.
Sensex, which had gained 205 points yesterday, fell 135.74 points, or 0.79 per cent to 17,121.62.
The NSE 50-scrip index Nifty fell 48.40 points, 0.92 per cent, to 5,194.75.
Reliance Industries and Infosys, top heavyweights that carry 20 per cent weight on Sensex, recorded heavy losses.
Brokers said foreign investors remain concerned about the new rule that aims at preventing tax avoidance through participatory note (P-note) route, under which foreign funds buy Indian equities on behalf of overseas investors.
There were reports yesterday that the government has clarified that it plans to use the new rules under GAAR only to focus on those avoiding taxes, leading to a spurt in the market. However, brokers said, concerns remain.
Besides, they said the rupee's falling to a 2-month low and weakening trend in the global markets further dampened the market mood.
Also, investors squared positions as the market will have last settlement of the current fiscal (2011-12) in the derivatives segment tomorrow.
The consumer durables sector suffered the most by losing 3.32 per cent to 6,293.15, followed by banking index - 1.73 per cent to 11,475.87.
Realty sector index was down 1.57 per cent at 1,725.77, and oil and gas index - 1.23 per cent at 7,850.45.