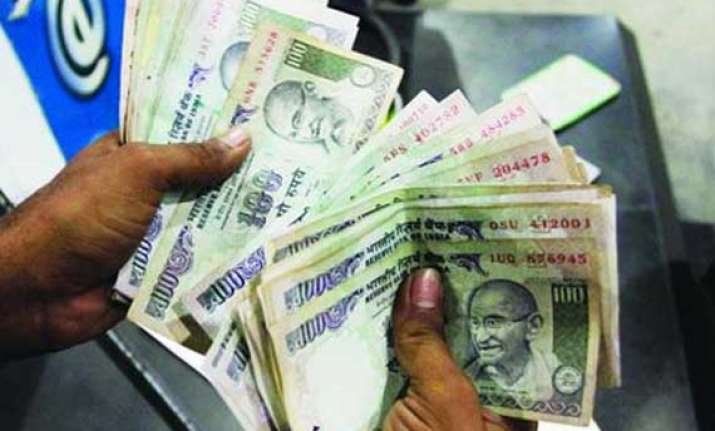 Mumbai, Nov 16: The rupee declined by 26 paise to 54.96 against the dollar in early trade on Friday at the Interbank Foreign Exchange due to increased demand for the American currency from importers.
Besides, weakening of other Asian currencies against the dollar in overseas markets put pressure on the rupee, forex dealers said.
They, however, added that a higher opening in the local equity market capped rupee's losses.
Meanwhile, the BSE benchmark Sensex rose by 45.13 points, or 0.24 per cent, to 18,516.506.
The rupee had gained 18 paise to end at 54.70 against the dollar in yesterday's trade on fag-end dollar sales by banks amid recovery in euro in overseas markets.