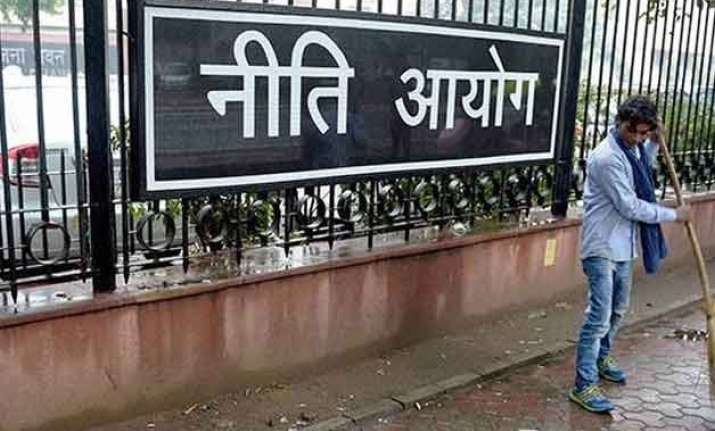 New Delhi: NITI Aayog, the revamped Planning Commission, will actively monitor and evaluate implementation of government programmes and initiatives, Planning Minister Rao Inderjit Singh said on Monday.
"A major task before the NITI Aayog is to actively monitor and evaluate implementation of programmes and initiatives," Inderjit Singh said here after inaugurating a five-day event featuring consultations on strategies for good governance called EvalWeek.
"With central plan expenditure of the order of Rs 575,000 crore being channelised per year for development, it was absolutely necessary that there is concurrent, comprehensive, credible and reliable evaluation," he added.
"In spite of the long history of monitoring and evaluation (M&E) in the country, somehow, a national evaluation policy had not come into existence," the minister said.
"It is time to consider developing a National Evaluation Policy that would provide direction to M&E activities in the country," he added.
EvalWeek focuses on strategies to spread awareness about and use of evaluation as a tool for enhancing result from policies and programmes of good governance, the planning ministry said in a statement.
It is being jointly organised by the National Institute for Labour Economics Research and Development (NILRD) and Programme Evaluation Organisation of the NITI Aayog.
The United Nations is in the process of formulating the Sustainable Development Goals (SDGs) which would form the basis for global development for the next 15 years, he said.
Event participants include central and state government officials, representatives of international and national organisations, individual researchers, academicians and evaluation practitioners.
The year 2015 has been declared as the International Year of Evaluation.