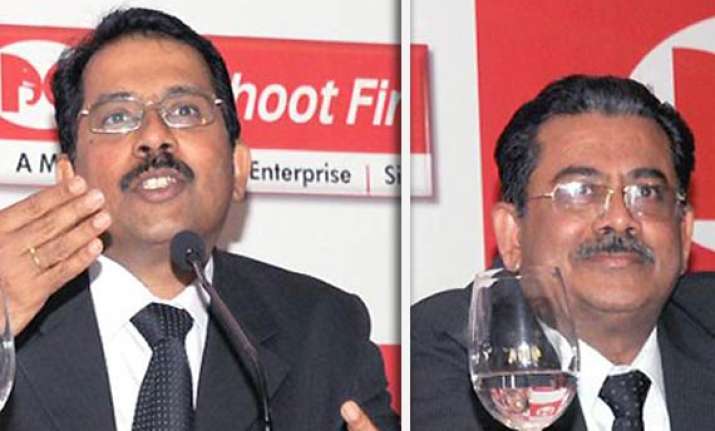 Kochi, Jul 27: Muthoot Finance Ltd., the largestgold financing company in the country in terms of loan portfolio, has recorded a growth of 125% in its net profit to Rs 190 crore for the quarter ended June 30, 2011.

The total income of the company touched Rs 920 crore showing a growth of 140%. The retail loan assets under management increased by Rs 2080 crore to Rs 17,949 crore. The EPS went up by 198.89% to Rs 5.39.

The interest income to average retail loans assets under management stood at 21.63% and interest expense to average retail loans assets under management stood at 10.43%. The capital adequacy ratio touched 19.19 and return on average retail loans improved to 4.51%.

The company chairman M G George Muthoot and MD George Alexander Muthoot said Muthoot Finance is coming out with an issue of Rs 1000 crore non-convertible debenture issue in two weeks to augment working capital needs. It will have a face value of Rs 1000 with redemption period ranging from 2 to 5 years.

The minimum subscription will be Rs 5000 and thereafter in multiples of Rs 1000. The company, they said, will have to fix the interest rate in the background of recent hike in key rates by RBI.