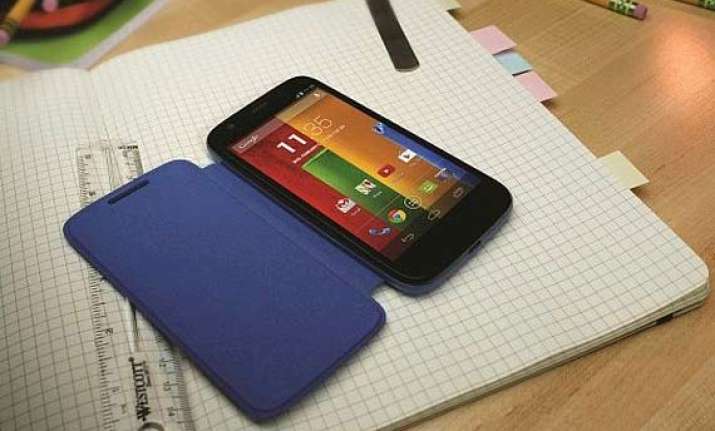 New Delhi: The images and specifications of the successor of Moto G have surfaced online, giving us a first look at what we can expect from the device.
A website called Mallandonoandroid has published an image and alleged specifications of the phone that carries model number XT1068.  
Apparently, the Moto G 2 will still have a 1280 x 720p HD display, but there's no word on whether it'll retain the 4.5-inch size. The dual-SIM phone will sport a 720p display and is powered by an upgraded quad-core ARM V7 processor and offer an Adreno 305 GPU for graphics. It will feature an 8MP rear camera. 
Other specifications are not known at this time. Previously, three variants of Moto G2 - XT1068, XT1069 and XT1063, had appeared on Brazillian certification agency ANATEL's website. 
The image suggests a Moto E inspired front panel design and rounded corners. 
There currently isn't any information on the amount of RAM, battery size, or internal memory options for the Moto G 2. 
There is no word on the release date but Q4 launch seems most likely.