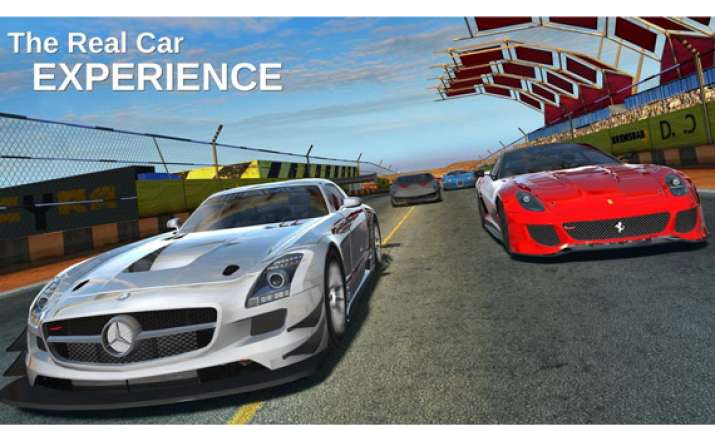 New Delhi: Gameloft's latest addition to their GT Racing series of games, called GT Racing 2, is now available as a free download at Google Play Store for devices running Android 2.3 or higher. Earlier, the game went live for iPhone and iPad. And unsurprisingly, you'll need just under a gigabyte of free storage to download it.
The game features both single-player and multiplayer content for car racing enthusiasts.
GT Racing offers Grand Prix-style tracks, somewhat realistic physics, multiple weather conditions, and yes, a driver's eye camera. There's also over 1,400 events to take part.
Gameloft has equipped GT Racing 2 with a new physics engine to give a more realistic feel to your car while you are racing.
The game features new and classic cars from 30 different manufacturers, including the Big Three American manufacturers, Nissan, Audi, Ferrari, Mitsubishi, and more. Gameloft will update the game with 28 new challenges each week. 
The game progresses similar to Asphalt 8: start out with a low-end car, earn stars to unlock new events and cash to buy new cars or upgrades.
GT Racing 2 Features:
• 67 licensed cars on 13 tracks, including the real Mazda Raceway Laguna Seca.
• Over 30 manufacturers: Mercedes-Benz, Ferrari, Dodge, Nissan, Audi, Ford, and more.
• Test your driving skills by completing 1,400 events, including Classic Races, Duels, Knockouts and Overtakes.
• 28 new challenges each week: improve your driving skills & maybe win a new car for free!
• The new physics model offers the most realistic car dynamics ever offered in a handheld game.
• The sun is not always shining in GT Racing 2: Our tracks have different times of day and weather conditions.
• 4 different cameras, including a breathtaking interior view, and feast your eyes on real car designs!
• No repair times or repair costs!
• Compete with your friends or with real players from all over the world.
• Join teams to play with other drivers and accomplish common goals.
• New racer? Turn on Steering & Braking Assistance to get up to speed in a flash!
• Veteran driver? Tweak your performance in the garage with tons of custom options!