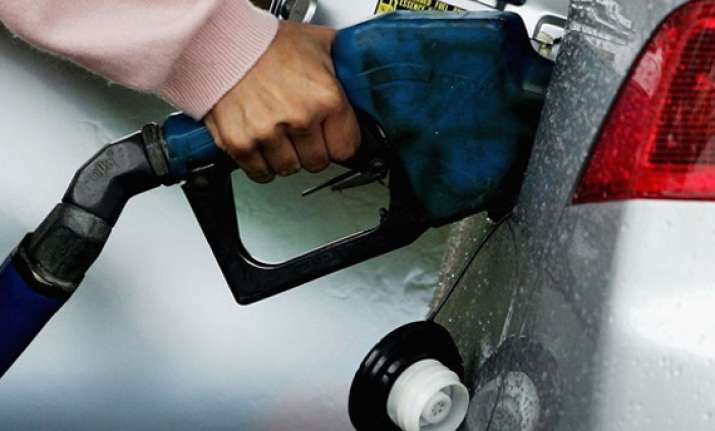 New Delhi: The oil ministry is looking at declaring a new gas price soon after the polling for general elections is completed, a senior official said.
A new formula for pricing of all domestically produced natural gas was notified on January 10 and published in the gazette on January 17 but before a specific rate from April 1 - when it was supposed to come into effect-could be announced, the general elections were declared.
Subsequently, the Election Commission asked the government to defer its implementation till the elections are over.
Officials said the EC had barred the government from announcing a new price till the model code of conduct for the elections is in place and so a new rate would be announced no sooner than it is lifted.
However, the ministry officials are split over when the model code of conduct will be lifted -at the end of polling on May 12 or when the poll watchdog formally notifies the election results after the counting of votes on May 16.
The gas price as per the Cabinet approvals of June and December 2013, is to be notified on a quarterly basis based on the 12-month average of international hub rates and cost of imported liquefied natural gas (LNG) into India with a lag of one quarter.
The price of April-June quarter was to be announced in March but announcement of general elections put it on hold.
Officials said the ministry, after the Election Commission decision, felt the new price to gas producers would only be applicable from July 1, 2014 and till such time the old rate of USD 4.2 per million British thermal unit should continue to be charged.
Oil minister M Veerappa Moily, however, feels that the new price, which at USD 8.34 will be almost double of the old rate, should be available to gas producers, including Reliance Industries from April 1, and not from July 1, as it was the ministry's fault for not notifying the new piece "well in advance" of the announcement of the Lok Sabha elections on March 5.
RIL too had earlier this month asked the government to announce the new rate on May 13.
Moily has indicated that the new price will be effective April 1 and will be announced by May 17.