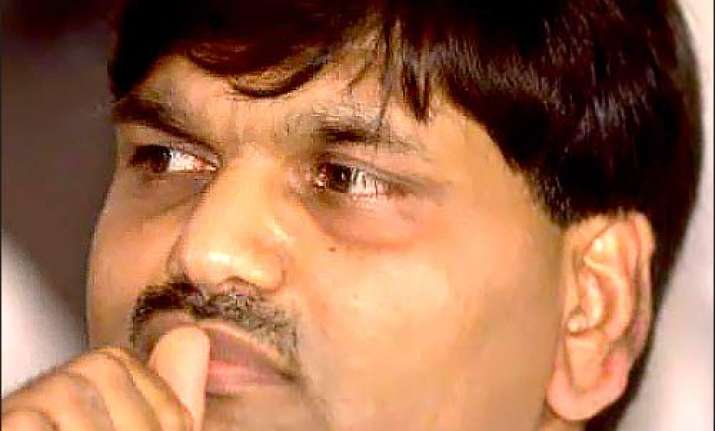 A special court convicted big bull Harshad Mehta's brother and five others, including senior bank officials and stock brokers, in the 1992 security scam that involved defrauding of National Housing Bank to the tune of more than Rs 700 crore. 
The case against Harshad Mehta, who was accused of receiving huge sums from banks without any authorisation and then investing it to artificially inflate prices of targeted stocks, had abated after his death in 2002. 
Two bank officials – Coodli Ravikumar and R Sitaraman – have been sentenced to four years in jail, whereas Seetapathy Suresh Babu, assistant manager with the National Housing Bank, has been sentenced to three years in jail.
On the other hand, Harshad's brother Sudhir Mehta has been sentenced to only six months of imprisonment.
The court also imposed fines of Rs 11.95 lakh on the accused. Three others, including Hiten Mehta, another of Harshad Mehta's cousins, who was 19 years old at the time of the scam, were acquitted in the case.
Sudhir Mehta was accused of helping Harshad Mehta, the alleged kingpin of the scam, to secure huge sums of money from banks and then using it to manipulate stock prices.  
Justice Shalini Phansalkar-Joshi pronounced the judgement on November 25, but the 236-page judgement was made available on the court's web site only on Monday.
The judge refused pleas for leniency by the accused, who claimed to have suffered for over two decades and had health problems. 
"It is true that in this case the offence has taken place, way back in the year 1992. It is also true that during this period of 24 years, the accused persons have undergone both physical and mental suffering," Justice Shalini was quoted by Times of India as saying. 
"(The offence) is of a grave and serious nature (and) it is of siphoning off crores of funds of the nationalized bank, to the account of some third person, who was not entitled to it, like the accused Harshad Mehta. The country has witnessed the repercussions of the said offence in the sense that the economy was totally shattered on account of this scam," the judge added. 
Meanwhile, the court granted bail to all the six convicts, allowing them to appeal against the sentence. 
The scam, better known as the Harshad Mehta scam, rocked the nation in 1992 and was the first of its kind involving millions of investors. Small investors lost their life's savings when Harshad Mehta and his coterie of investors inflated prices of a particular stock triggering interest from small investors.