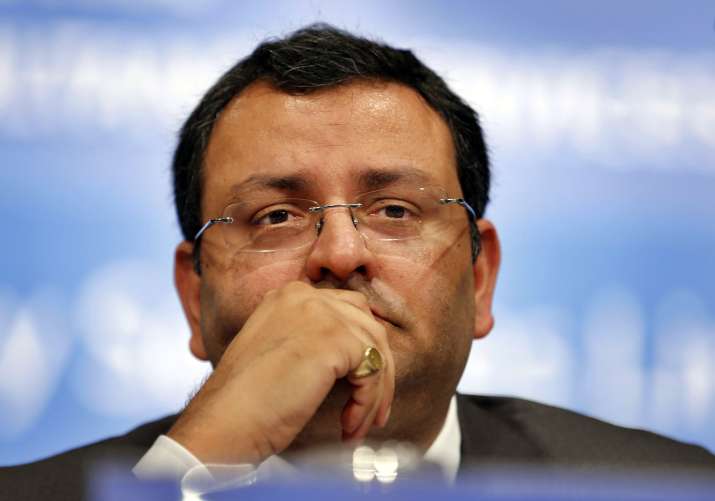 In a surprise move, Indian conglomerate Tata Sons on Monday sacked its chairman Cyrus Mistry, four years after he took over the reins from Ratan Tata.  
Cyrus Mistry was part of the panel tasked to find a successor to Ratan Tata for heading the over USD 100 billion Tata Group, had himself become a surprise selection only to see his tenure cut short abruptly today within four years -- the shortest at the company. 
The 78-year-old Tata, who has been appointed as interim chairman, is also part of the selection panel that has been asked to search the next Chairman of Tata Sons Ltd, the group's main holding company, within next four months and he would also serve as interim chairman in this period. Tata had hung up his boots after a 50-year run. 
There were no reasons given for the change of leadership of the man who was brought in with much fanfare but it is believed that Tata Sons was unhappy with Mistry's approach of shedding non-profit businesses, including the conglomerate's steel business in Europe, and concentrating only on cash cows.
A low-profile man to the extent of being reclusive, Mistry, now 48, was a surprise choice to succeed Tata, who retired on December 29, 2012 as Chairman of the one of country's oldest business empires. 
The only second non-Tata to take charge of the group after Nowroji Saklatvala in 1932, Mistry by virtue of his age came in with a lot of promise, specially of continuity when he became Chairman of Tata Sons -- the promoter of the major operating Tata companies at the age of 44. 
However, in nearly four years since he took over the reins of the salt-to-software conglomerate, Mistry had to face many challenges in both domestic and global markets as many of the group companies faced headwinds. 
He undertook a strategy of divesting assets in contrast to what his successor did. 
Significant among them is the group's steel business, specially Tata Steel Europe.
Earlier this year, the company had completed selling of the European long products business that three units the UK as well as a mill in France to Greybull Capital. 
It had also announced plans to sell its UK operations after years of losses, although the company is yet to finalise the sale. 
In July, Tata group's hospitality firm Indian Hotels Company Ltd (IHCL), which runs Taj Group of hotels, completed sale of Taj Boston hotel for USD 125 million (about Rs 839 crore). 
The hospitality firm had also sold off 12.7 lakh shares of Belmond (earlier known as Orient Express, which the Tata Group tried unsuccessfully to acquire in Ratan Tata's time) for a consideration of USD 11.96 million. IHCL had also sold BLUE Sydney, a Taj Hotel, to Australia Hotels & Properties Ltd for AUD 32 million (nearly Rs 179 crore) in 2014. 
The Tata group is also engaged in a legal battle with Japan's Docomo over the split of their telecom joint venture Tata Docomo. 
Contrary to these developments, Tata led the group into some notable acquisitions, starting from Tetley by Tata Tea for USD 450 million in 2000 to steelmaker Corus by Tata Steel in 2007 and the landmark Jaguar Land Rover in 2008 for USD 2.3 billion by Tata Motors. 
While the reasons for Mistry's sacking by the Tata Sons board is not clear, according to sources, the decision taken on the suggestion of Tata Trusts. 
"In the long term interest of Tata Sons and the Tata Group, the principal shareholders -- Tata Trusts suggested to the Board of Tata Sons that it would be appropriate to look for a change and look forward," a source said. 
When Mistry took over, the Tata Group had a revenue of USD 100.09 billion in 2011-12. Since then, the group's revenue grew to USD 103 billion in 2015-16. 
About 66 per cent of the equity capital of Tata Sons is held by philanthropic trusts endowed by members of the Tata family. The largest of these trusts are the Sir Dorabji Tata Trust and the Sir Ratan Tata Trust, which were created by the 
families of the sons of Jamsetji Tata, the Founder. 
Mistry belongs to Shapoorji Pallonji, which is the single largest shareholder in Tata Sons with 18.4 per cent stake.
Shapoorji Pallonji has termed the removal of Mistry from the Chairman post of Tata Sons as "illegal" and is likely to challenge the decision.
(With PTI inputs)