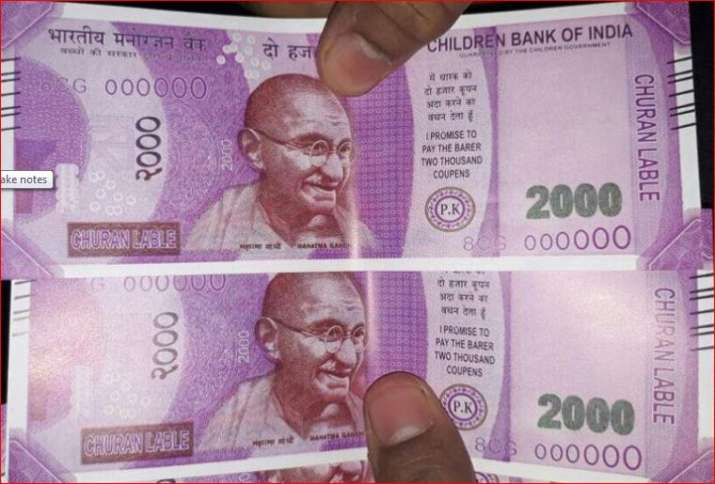 In what appears to be a prank, a South Delhi based ATM of State Bank of India dispensed fake Rs 2,000 notes on February 6.
According to Hindustan Times, the notes read 'Children Bank of India' in place of 'Reserve Bank of India' and 'Guaranteed by the Children's Government' in place of 'Guaranteed by the Central Government'.
These notes also have  a fake 'PK' logo instead of the bank's seal.
Confirming the news, a senior police officer told Hindustan Times that the ATM first dispensed four such Rs 2,000 notes to a customer after which the police sent a sub-inspector to verify the allegations.
"He withdrew one Rs 2,000 note and that also turned out to be fake," the police officer said.
The officer, however, added that the other notes in the bundle were genuine.
The man who collected fake notes has been identified as Rohit, a customer care executive, who works at a call centre located in South Delhi's Chhattarpur. 
Rohit had visited the SBI ATM at around 7.45pm on February 6 to withdraw Rs 8,000. According to Rohit, all the four notes that he withdrew were fake. 
He immediately brought the matter to the notice of the local police after which a sub-inspector was sent to the ATM located at the T-Point of Tigri in Sangam Vihar.
The sub-inspector was unable to find any other customer with a similar complaint. Therefore, he withdrew a Rs 2,000 note from the ATM which also turned out to be a fake one.
The Sangam Vihar police have registered a case of manufacturing documents resembling currency notes, using forged or counterfeit notes and of cheating under IPC sections 489-b, 489-e and 420.