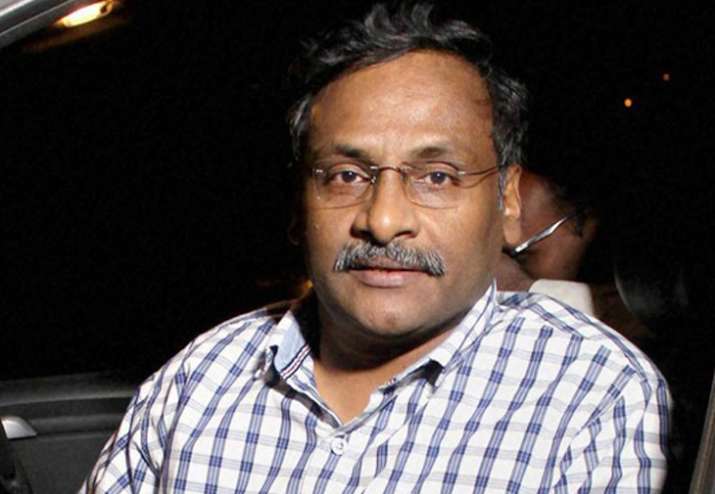 A court in Maharashtra's Gadchiroli district on Tuesday convicted suspended Delhi University professor GN Saibaba and five others under Unlawful Activities (Prevention) Act for having links with Naxalites and sentience him to life imprisonment. 
While five convicts including Saibaba have been handed out life imprisonment, one Vijay Tirki has been given 10 years in prison. 
Gadchiroli Principle District and Sessions court convicted Mahesh Tirki, Pandu Narote, Hem Mishra and Prashant Rahi besides Saibaba and Vijay Tirki under sections 13, 18, 20, 38 and 39 of the UAPA.
Judge SS Shinde found them guilty under various sections of the UAPA dealing with conspiracy, being a member of terrorist gang or organisation and offences relating to support given to a terrorist organization.
Saibaba, a professor of English in DU's Ram Lal Anand College, was arrested by Gadchiroli Police in May 2014 on charges of being a member of the banned CPI (Maoist), providing logistics and helping in recruitment for the group.
He has been out on bail since June last year.
Special Public Prosecutor P Sathianathan demanded life sentence for all the six convicts.He also demanded that no reprieve should be given to Saibaba on health grounds, saying that inspite of his disability he had attended several conferences and seminars in India and abroad and allegedly propagated Maoist ideology. 
The defence lawyer did not counter the allegations. 
Hem Mishra was arrested along with Mahesh Tirkey and Pandu Narote at Aheri in Gadchiroli district in August 2013. 
Based on the leads provided by them, Prashant Rahi and Vijay Tirkey were then arrested from Deori in Gondia district.