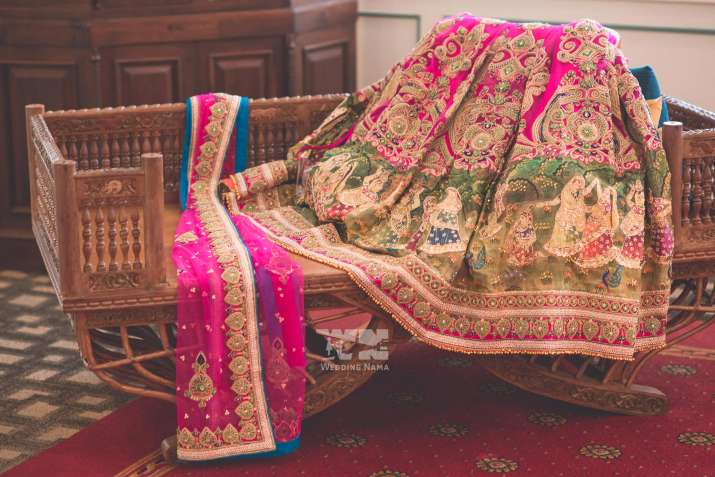 Bridal dresses is quite special for every woman not just it marked the beginning of her new life but also because it made her feel special.
Every woman wants to look her best on her wedding day and often spend months to find that perfect bridal dress.
But soon after the wedding is over, that heavy wedding attire gets difficlut to manage.
Indeed, you to want to preserve it forever for yourself or pass it on to you future generations, but then storing a wedding dress is a big task. Because the wedding outfits are more likely to get damaged with time of not stored properly.
But here we bring you some easy tips that will help you preserve your wedding dress in a way that you can wear it whenever you want  and relive those special moment of your big day.
* Don't hang your outfit by the shoulder straps instead hang it by the loops located inside otherwise it will loosen the outfit.
* If possible when you fold the outfit, keep a plain paper in between the folds so the embroidery doesn't get spoiled.
* Keep the outfit in a transparent cellophane bag as it is a natural barrier for moisture.
* Keep it away from harsh light as strong light can change the colours of the outfit.
* Dupatta can be done the same way and for blouses they can be hanged or folded away if storing for a longer time.
* Make sure to ask for extra transparent bags (self adhesive ones) from the store you have bought the bridal outfit.
(with IANS Inputs)